Democratic Sen. Joe Manchin Endorses GOP Sen. Susan Collins For Re-Election In 2020
Sen. Joe Manchin (D-W.V.) on Thursday endorsed Sen. Susan Collins (R-Maine) for re-election in 2020, marking a rare show of support for a lawmaker from the opposing party in a time of severe gridlock on Capitol Hill.
Like Collins, Manchin is considered a moderate in his party. Both senators voted to confirm Supreme Court Justice Brett Kavanaugh last fall, and Collins quickly received severe backlash for her actions. Opponents quickly started launching GoFundMe pages to support Collins' opponent in 2020. Manchin was the only Democrat to vote to confirm Kavanaugh, who faced many accusations of sexual harassment and assault from multiple women. A Collins victory would help Republicans stay in control of the Senate in 2020.
"I would go up and campaign for Susan Collins. If she wanted me to, I would campaign for Susan Collins. For America to lose somebody like Susan Collins would be an absolute shame. I feel that strongly about her," Manchin stated Thursday.
Manchin added in a C-SPAN interview that he would not be surprised if most Democrats voiced displeasure with his decision to endorse Collins.
Subscribe!
A week of political news in your in-box.
We find the news you need to know, so you don't have to.
SLIDESHOW: TOP DEMOCRATS RUNNING FOR PRESIDENT IN 2020
Motion to kick Joe Manchin out of the Democratic Party. He consistently says and does things that hurt the party, and he votes for Trump nominations, policies and judges more than any other Democrat. https://t.co/uFKM9pIDKH

— Adam Best (@adamcbest) April 11, 2019
Collins and Manchin are among the few remaining moderates members of the Senate, as many Republicans have taken hard-line stances on issues like immigration and healthcare, while some Democrats like freshman Rep. Alexandria Ocasio-Cortez (D-N.Y.) have espoused progressive views that bear similarities to socialism.
.@realDonaldTrump, I know you love our country's brave and patriotic coal miners. We need your support to pass the #AmericanMinersAct that will secure our retired miners' pensions & healthcare. pic.twitter.com/SLpKHNnXvr

— Senator Joe Manchin (@Sen_JoeManchin) April 14, 2019
Read more about:
Leave a comment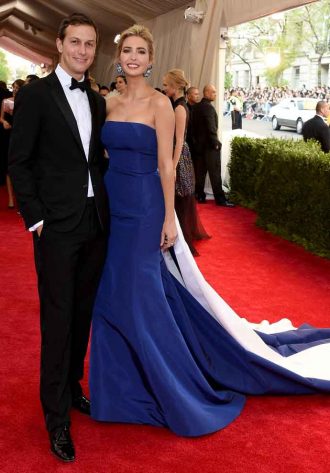 Click here for the 10 Most Powerful Political Couples Slideshow
Listen to the uInterview Podcast!
Get the most-revealing celebrity conversations with the uInterview podcast!