Democrat Andy Kim Defeats Obamacare Repeal Architect Rep. Tom MacArthur In New Jersey House Race
Democrat Andy Kim on Wednesday night defeated Republican Rep. Tom MacArthur, a key architect behind the attempted repeal of Obamacare, in a New Jersey Congressional race.
Kim, 36, is the first Korean-American to be elected to Congress in more than 20 years, and will serve in New Jersey's 3rd Congressional District. Republican House candidate Pearl Kim, who is also Korean-American, lost her race against Democrat Mary Gay Scanlon in Pennsylvania last week. Young Kim, a Korean-American former GOP state assemblywoman, is running for Congress in the state's 39th District but her race against Democratic philanthropist Gil Cisneros remains too close to call. Kim led by just 122 votes as of Thursday morning.
Kim won with 49.9 percent of all votes, while MacArthur received 48.8 percent of the vote.
SLIDESHOW: DONALD TRUMP'S 30 CRAZIEST TWEETS
Subscribe!
Stay informed on the latest political news.
"This campaign was never about the politics; it was always about the people of New Jersey and who would best advocate for the hopes and needs of our community in Washington," Kim said in a press release on Wednesday, according to NBC News. "Our campaign was about the issues — about affordable health care for all Americans; about fair taxes for New Jersey families; and about a government that works for the people. I look forward to working on these and other key issues while representing my home district with integrity and civility in Washington."
50 CELEBRITIES WHO DIED IN 2018 – TRIBUTE SLIDESHOW
MacArthur, who was served in Congress since 2015, played a key role in crafting a bill that would repeal and replace Barack Obama's signature Affordable Care Act. According to the Washington Examiner, the replacement legislation MacArthur suggested proved to be a "double-edged sword" for GOP House members.
On one hand, the proposed bill — which would have acted as a sort of compromise — allowed Freedom Caucus conservatives to agree to an ACA repeal. However, the legislation also quickly drew criticism from Democrats because one amendment in it was in favor of removing protections for people with pre-existing conditions. The bill was narrowly passed in Congress last year, but failed to advance in the Senate.
Andy Kim is a Rhodes Scholar who holds a doctorate in international relations from Oxford. He served as an adviser to Gens. David Petraeus and John Allen in Afghanistan. He also previously worked at the White House as the director of Iraq at the National Security Council.
Kim is one of several Democrats to win midterm races this week.new
Read more about: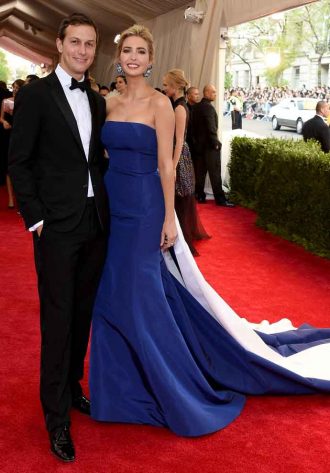 Click here for the 10 Most Powerful Political Couples Slideshow
Listen to the uInterview Podcast!
Get the most-revealing celebrity conversations with the uInterview podcast!