As Mike Pence Builds His Own Republican Base, Trump Aides Worry
Vice President Mike Pence is attempting to gain control of the Republican party ahead of the 2018 midterm elections in November, according to several reports, and President Donald Trump's allies are growing concerned.
Mike Pence Tries To Build Republican Base
A New York Times report on Monday said a tweet from Pence in April — in which he voiced his support for Bunni Pounds, a Republican candidate for Congress in Texas — caught several White House aides off guard.
Proud to stand with Bunni Pounds for Congress in TX-5! Bunni is a strong conservative & will be a great supporter of the #MAGA agenda! Vote @bunnipounds on May 22 https://t.co/q4idWPy5r9

— Mike Pence (@mike_pence) April 10, 2018

Subscribe!

A week of political news in your in-box.
We find the news you need to know, so you don't have to.
Moves likes this from the vice president has led some media outlets like CNN to speculate as to whether he is planning to run for president in 2024, or even to eventually succeed Trump if he is forced from office.
The Times went on to state that Pence and his "influential" chief of staff Nick Ayers have drawn concern from many of Trump's closest allies who suspect the former Governor of Indiana of forming his own support base.
Pence is the only member of Trump's cabinet whom he cannot legally fire, and is first in line for the presidency should Trump die or be impeached.
It was recently revealed that Pence ended an effort to hire Jon Lerner — a GOP pollster with close ties to Ayers — as a national security assistant after Trump learned that Lerner had helped forge attacks on his campaign during the 2016 election.
Pence also reportedly tried to persuade Trump last month to not endorse Kevin McCarthy, the California Republican who serves as the House majority leader, as the next Speaker of the House. Current speaker Paul Ryan announced in April that he would retire when his term ends in January 2019.
Pence's brother Greg Pence won the Republican nomination in a congressional primary in Indiana earlier this month. Republicans have been worried about the possibility of losing majority in both houses in November's midterms due to a combination of multiple sitting party officials resigning, strong voter support for Democratic candidates — a so-called "blue wave" — and the fact that some GOP candidates for Senate or Congress have proved to be controversial because of their views on major issues or their history of scandals.
Read more about:
Leave a comment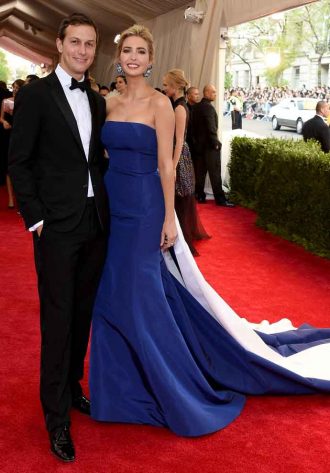 Click here for the 10 Most Powerful Political Couples Slideshow
Listen to the uInterview Podcast!
Get the most-revealing celebrity conversations with the uInterview podcast!