Paul Ryan Will Not Seek Re-election, Set To Retire At End Of Term In January
Paul Ryan announced Wednesday morning that he will not pursue re-election this November, and instead will retire when his term ends in January.
Paul Ryan Congress Retirement
The House Speaker has been in Congress for almost 20 years, and has held his current position since October 2015, when he replaced John Boehner.  Ryan cited a desire to spend more time with his wife and children as part of the reason behind his decision to retire.
SLIDESHOW: DONALD TRUMP'S 30 CRAZIEST TWEETS
"After nearly twenty years in the House, the speaker is proud of all that has been accomplished and is ready to devote more of his time to being a husband and a father," Ryan's counselor Brendan Buck said in a statement. While he did not seek the position, he told his colleagues that serving as speaker has been the professional honor of his life, and he thanked them for the trust they placed in him."
Subscribe!
A week of political news in your in-box.
We find the news you need to know, so you don't have to.
Ryan's departure will be a major blow to Republicans' hopes of maintaining their House majority in the upcoming November's midterm elections.
House Majority Leader Kevin McCarthy (R-Calif.) and Majority Whip Steve Scalise (R-La.) could both contend for the chance to replace Ryan as Speaker.
Ryan played a crucial role in creating a new tax reform bill last year. The bill was criticized by many media pundits and economic experts for being unjust and given hefty tax breaks to billionaires and large corporations while hurting the lower and middle-income classes.
Axios Media reported that Ryan decided to retire in part because of President Donald Trump, who has caused the Speaker much frustration.
The president lambasted Congress last month over the $1.3 trillion spending bill. Trump specifically decried the fact that the bill did not include funding for his proposed border wall and an overhaul of the Deferred Action for Childhood Arrivals Program (DACA), an immigration program launched under the Obama administration. Trump recently said DACA is "dead."
Trump, who reportedly has a close relationship with McCarthy, praised Ryan on Twitter early Wednesday:
Speaker Paul Ryan is a truly good man, and while he will not be seeking re-election, he will leave a legacy of achievement that nobody can question. We are with you Paul!

— Donald J. Trump (@realDonaldTrump) April 11, 2018
House Minority Leader Nancy Pelosi (D-Calif.) also thanked Ryan for his service in Congress.
"Despite our differences, I commend his steadfast commitment to our country," Pelosi said in a statement. "During his final months, Democrats are hopeful that he joins us to work constructively to advance better futures for all Americans."
Senate Minority Leader Chuck Schumer used similar words to describe the Speaker.
"Speaker Ryan is a good man who is always true to his word. Even though we disagreed on most issues, in the areas where we could work together I always found him to be smart, thoughtful, and straightforward," Schumer stated.
Ryan — a former Representative from Wisconsin who was Mitt Romney's running mate during the 2012 presidential election — also had a key role in the GOP's long-standing fight to repeal and replace the Affordable Care Act, the healthcare law more commonly known as ObamaCare passed in 2010. The largest attempt to repeal the law fell short in the Senate in the summer of 2017.
Read more about:
Leave a comment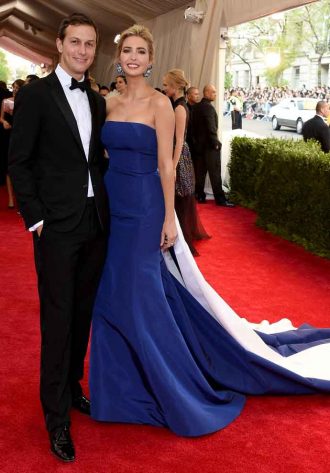 Click here for the 10 Most Powerful Political Couples Slideshow
Listen to the uInterview Podcast!
Get the most-revealing celebrity conversations with the uInterview podcast!