Al Franken Resigns, Calls Out Donald Trump & Roy Moore [VIDEO]
Shamed Minnesota senator Al Franken plans to resign from Congress after allegations of sexual harassment were brought against him.
AL FRANKEN RESIGNS FROM THE SENATE
In an emotional speech on Thursday, Franken denied any improper sexual advances alleged by at least six women. He called it "the words day of my political life." Instead of showing remorse, Franken called out Donald Trump and Roy Moore for their failure to respond adequately to sexual harassment claims against them.
"I, of all people, am aware that there is some irony in the fact that I am leaving while a man who has bragged on tape about his history of sexual assault sits in the Oval Office, and a man who has repeatedly preyed on young girls campaigns for the Senate with the full support of his party," Franken said.
Subscribe!
A week of political news in your in-box.
We find the news you need to know, so you don't have to.
Just hours later, Rep. Trent Franks (R-Ariz.) resigned after the House Ethics Committee opened an investigation of him following harassment allegations. He becomes the third member of Congress to leave amid sexual misconduct accusations in just three days. John Conyers Jr. (D-Mich.) quit on Tuesday – he was the longest-serving African-American in House history.
Franken and Conyers were urged to resign by fellow members of the Democratic party. Franken stepped down just a day after nearly every female Senate Democrat and most Democratic men called for him to leave.
As for Trump and Moore, neither has apologized for any misconduct, or even admitted the veracity of the claims, despite having hard evidence brought against them. Trump bragged about groping and kissing women without their permission in the 2005 Access Hollywood tape, while Moore continues his campaign for Alabama Senate.
In his speech, Franken again stated that he is a defender and supporter of women's rights. "We're finally beginning to listen to women about the ways in which men's actions affect them," he said. "The moment was long overdue. I was excited for that conversation and hopeful that it would result in real change that made life better for women all across the country and in every part of our society. Then the conversation turned to me," he said. "Over the last few weeks, a number of women have come forward to talk about how they felt my actions had affected them. I was shocked. I was upset. But in responding to their claims, I also wanted to be respectful of that broader conversation. Because all women deserve to be heard and their experiences taken seriously. I think that was the right thing to do. I also think it gave some people the false impression that I was admitting to doing things that in fact I haven't done. Some of the allegations against me are simply not true. Others I remember very differently."
Franken's decision was more for the benefit of Congress, of the Democratic party, and for his state of Minnesota. "I know there is a different picture of me painted over the last few weeks, but I know who I really am," he added. "Serving in the United States Senate has been the great honor of my life. I know in my heart that nothing I have done as a senator, nothing has brought dishonor on this institution. I am confident that the ethics committee would agree."
Read more about:
Leave a comment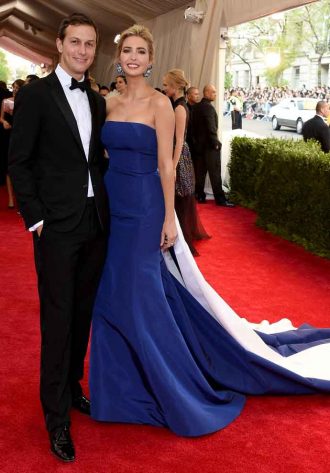 Click here for the 10 Most Powerful Political Couples Slideshow
Listen to the uInterview Podcast!
Get the most-revealing celebrity conversations with the uInterview podcast!