Trump Says He's "Not Happy" With Congress's New Border Security Deal, Doesn't Say If He'll Veto It
On Tuesday, President Donald Trump said he was "not happy" with a bipartisan deal lawmakers reached Monday on border security, although he did not explicitly say whether he would sign or veto it to avert another government shutdown.
Had Congress failed to reach an agreement on border security, the government would have closed at midnight Friday. Trump said he felt he needed to review the deal more closely before making a decision on it. The compromise includes $1.375 billion for new fencing along the southern border, significantly less than the $5.7 billion the president initially demanded.
"Am I happy at first glance?" Trump answered reporters at the White House. "I just got to see it. The answer is no, I'm not. I'm not happy."
Trump added he was "using other methods" to construct the wall and said he believed a second shutdown was unlikely, although that if a shutdown did come to pass, he would blame Democrats.
Subscribe!
Stay informed on the latest political news.
The latest congressional compromise is expected to be taken up Wednesday by the Democratic-controlled House of Representatives and then by the Republican-led Senate.
SLIDESHOW: DONALD TRUMP'S 30 CRAZIEST TWEETS
Sen. Mitch McConnell (R-Ky.), the Senate majority leader, told reporters he "hopes" Trump will sign the new deal after the two spoke on the phone Tuesday. McConnell added he would consider overriding a potential veto from the president.
Trump is still considering the possibility of declaring a national emergency as a way to bypass Congress entirely and get the wall built with his own authority. McConnell has reportedly cautioned the president against pursuing this option, which could likely be challenged by courts.
According to several reports, the first extensions of the actual border barrier, a 14-mile wall along the Rio Grande Valley, is set to start later this month.
Congressional leaders on both sides of the aisle are reportedly expecting lawmakers within their own ranks to vote against party lines on the new deal.
"Will everyone vote for it? No," said Sen. Patrick J. Leahy (D-Vt.), the top-ranking Democratic on the Appropriations Committee. "Will a majority vote for it? Yes."
Read more about: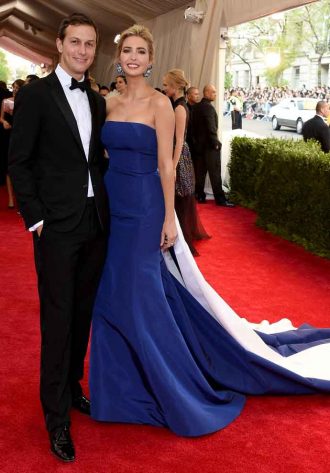 Click here for the 10 Most Powerful Political Couples Slideshow
Listen to the uInterview Podcast!
Get the most-revealing celebrity conversations with the uInterview podcast!