House Democrats Move To Vote To Hold Attorney General William Barr In Contempt
On Monday, the Justice Department moved toward fending off a planned contempt of Congress vote against Attorney General William Barr from House Democrats.
The Justice Department offered House Judiciary Chairman Jerrold Nadler (D-New York) an opportunity to negotiate the committee's subpoena for Robert Mueller's report on Russian interference in the 2016 election. Barr refused to appear for a hearing before the panel last week.
Assistant Attorney General Stephen Boyd reportedly wrote Nadler a letter inviting him to discuss the issue on Wednesday that could potentially result in lawmakers receiving access to a less-redacted version of the special counsel's report. Democrats in Congress have been pushing for Mueller to testify, despite President Donald Trump's efforts to keep this from happening.
The House Judiciary Committee said it could issue a contempt citation against Barr as early as Wednesday morning. The full House would then vote on whether or not to approve the measure later this month.
Subscribe!
A week of political news in your in-box.
We find the news you need to know, so you don't have to.
SLIDESHOW: TOP DEMOCRATS RUNNING FOR PRESIDENT IN 2020
"The very system of government of the United States, the system of limited power, the system of not having a president as a dictator is very much at stake," chairman @RepJerryNadler said in his opening remarks to @HouseJudiciary after AG Barr did not show up for his testimony. pic.twitter.com/MSXgEwbXp3

— Face The Nation (@FaceTheNation) May 2, 2019
"The attorney general's failure to comply with our subpoena, after extensive accommodation efforts, leaves us no choice but to initiate contempt proceedings in order to enforce the subpoena and access the full, unredacted report," Nadler said in a statement.
Barr has said he would not attempt to stop Mueller from testifying before Congress. The special counsel revealed recently that he, like Democrats, was upset by the fact that the attorney general mischaracterized his Russia probe findings.
Some political pundits have argued that the 448-page Mueller report's conclusions are the most damning against any president in modern American history, more so than those surrounding the Watergate controversy that engulfed Richard Nixon.
Read more about:
Leave a comment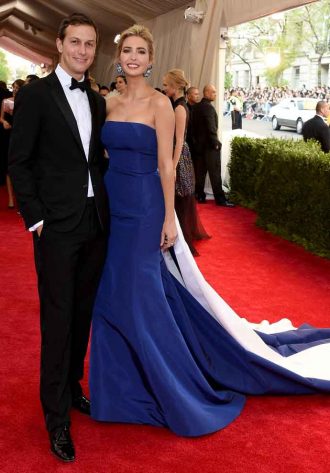 Click here for the 10 Most Powerful Political Couples Slideshow
Listen to the uInterview Podcast!
Get the most-revealing celebrity conversations with the uInterview podcast!