Pete Buttigieg Formally Launches 2020 Presidential Campaign After Rising In Polls [VIDEO]
South Bend, Indiana, Mayor Pete Buttigieg formally began his 2020 presidential campaign on Sunday, three months after launching a presidential exploratory committee.
Buttigieg, 37, is one of 18 Democratic candidates and is the youngest contender in the race to challenge President Donald Trump. A war veteran who served in Afghanistan, he is also the first openly gay presidential candidate in American history.
"It's time to walk away from the politics of the past, and toward something totally different. So that's why I'm here today, joining you to make a little news My name is Pete Buttigieg," he said. "They call me Mayor Pete. I am a proud son of South Bend, Indiana. And I am running for President of the United States."
Buttigieg has been gaining popularity in many early 2020 polls in Iowa and New Hampshire, where the primaries typically begin, trailing behind only Joe Biden and Sen. Bernie Sanders (I-Vt.). He also recently drew headlines for criticizing Vice President Mike Pence, who is famously anti-gay, in a series of public remarks. The Democratic mayor from a deeply conservative state has also impressed due to his intellectual nature: he speaks multiple languages, is a prolific piano player and is a devout Christian.
Subscribe!
Stay informed on the latest political news.
SLIDESHOW: TOP DEMOCRATS RUNNING FOR PRESIDENT IN 2020
Buttigieg addressed supporters Sunday at the Studebaker 84 Building, a former car assembly plant.
"I ran for mayor in 2011 knowing that nothing like Studebaker would ever come back — but believing that we would, our city would, if we had the courage to reimagine our future," he said. "And now, I can confidently say that South Bend is back. More people are moving into South Bend than we've seen in a generation."
In the first quarter of 2019, Buttigieg raised more than $7 million for his 2020 presidential campaign. Many of these contributions came from small donors. Buttigieg has also appeared on several cable news and late-night talk shows to express his views on several issues.
"The principles that will guide my campaign are simple enough to fit on a bumper sticker: freedom, security, and democracy," Buttigieg said. Later in the speech, the South Bend mayor said: "Health care is freedom, because you're not free if you can't start a small business because leaving your job would mean losing your health care."
According to Politico, Buttigieg will head to Iowa this week and also soon headline a fundraiser in Chicago.
Read more about: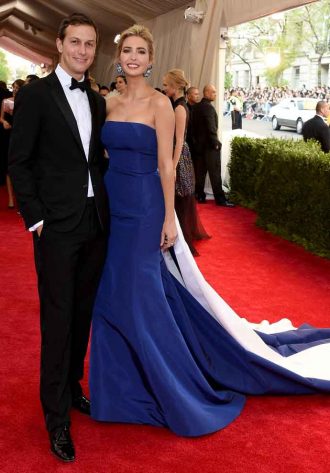 Click here for the 10 Most Powerful Political Couples Slideshow
Listen to the uInterview Podcast!
Get the most-revealing celebrity conversations with the uInterview podcast!