Bernie Sanders Delivers Commanding Performance In Fox News Town Hall, Won't Apologize For Being A Millionaire [VIDEO]
Sen. Bernie Sanders (I-Vt.) proved impressive Monday night after appearing in a Fox News-hosted town hall event and answering tough questions on multiple issues.
Sanders — a 77-year-old 2020 Democratic presidential candidate who is a self-described "Democratic socialist" — has led all 2020 candidates from his party in terms of fundraising and is also steadily climbing in many early polls. On Monday, Sanders fielded difficult questions from Fox News hosts about military spending, health care, his earnings from his best-selling book and more.
The progressive Vermont lawmaker is the first 2020 Democratic candidate to appear in a Fox News-hosted event and had faced criticism from many liberals in the days leading up to the town hall after Sanders announced he would participate in it. The conservative network has been decried by many as a far-right-wing propaganda tool that has stoked fear about immigrants, minorities and leftist views, in addition to its prime-time lineups hosts often showing blatant and unwavering support for President Donald Trump. 
SLIDESHOW: TOP DEMOCRATS RUNNING FOR PRESIDENT IN 2020
Monday's town hall was held in a cultural center in a Pennsylvania county that Trump won in 2016 after its voters twice chose Barack Obama in previous elections. Several of Sanders' supporters were in attendance.
In 2016, Sanders lost his bid for the Democratic nomination to Hillary Clinton, but galvanized much support among young liberals, especially minorities. Now, his fan-base appears to have grown only bigger. Fox News hosts Brett Baier and Martha MacCallum grilled Sanders on his Medicare-for-All healthcare proposal, among other things.
Sanders said this healthcare system "gives you freedom of choice" and would allow millions of Americans to spend less on medical care, as they would not be forced to pay for deductibles or other out-of-pocket costs. At one point, Baier even asked the audience how many people obtained health insurance through their employer and a majority said they did. Baier then asked how many of them would consider embracing Sanders' health plan, and several hands went up again.
Bernie Sanders spent more than 2 minutes of his Fox News town hall to defend Medicare for All and attack Trump's Medicare plans — uninterrupted. Not sure I've seen that happen on Fox News before. pic.twitter.com/kuONJdbcB3

— Dan Diamond (@ddiamond) April 16, 2019
Sanders released 10 years of his tax returns shortly before Monday's town hall, and one of the things they revealed is that he earned over $1 million in annual income in 2016, much of it from proceeds from his books. The Vermont Senator has long criticized millionaires for not paying enough in taxes and has fought to reduce income inequality in the U.S., and was thus asked if it was hypocritical of him to take such a stance on this issue given his newfound wealth.
"If anyone thinks I should apologize for writing a bestselling book, I'm sorry, I'm not going to do it," he said, adding that he "voted against Trump's tax bill," a tax system overhaul that has faced backlash for primarily helping wealthy Americans.
Sanders also commented on the issue of abortion by saying: "At the end of the day, I believe that the decision over abortion belongs to a woman and her physician, not the federal government."
Read more about: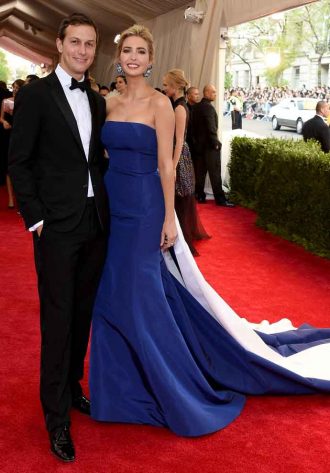 Click here for the 10 Most Powerful Political Couples Slideshow
Listen to the uInterview Podcast!
Get the most-revealing celebrity conversations with the uInterview podcast!