'Saving Capitalism' Director Jacob Kornbluth Explains Why Income Inequality Is So Damaging [VIDEO EXCLUSIVE]
Jacob Kornbluth, the co-director of Netflix's new original documentary Saving Capitalism, describes how income inequality could hurt our entire democracy. Saving Capitalism is based on a book by economist Robert Reich, and the pair made another film together previously Inequality for All, which explores this topic.
"The central idea was this growing economic inequality of income, wealth, and political power was a threat to our economy and to our democracy. That essentially, like you see economic inequality widen, you see overall economic growth slow down, and that if you don't fix economic inequality you can't have growth that adds jobs, and you can't have the kind of growth that adds to this widening circle of prosperity," he told uPolitics in an exclusive video. "There is this sense that widening economic inequality isn't just an economic problem, that it's actually a political problem. That you see our democracy and our entire society infrastructure is in some way at risk if we don't address a game that feels increasingly rigged economically."
Kornbluth explained what really enticed him to make a second film with Reich. "One of Reich's great insights in the film is that the economic system and the political system are linked – that economic power equals political power, and that when the economic system becomes rigged, so does the political system." Kornbluth said. "People's voices, when they're starting to feel frustrated that they can't get their voices heard, that in some way this is all tied to the economic story.
"This for me is central to how I see the world and central to my big concerns about these con issues," he added. "You see it's bigger than just an economic chart, it's bigger than a graph on a spreadsheet. It's real people's lives feeling really confused, and this affects everything about the system we live in economically and politically."
Read more about:
Leave a comment
You must be logged in to post a comment.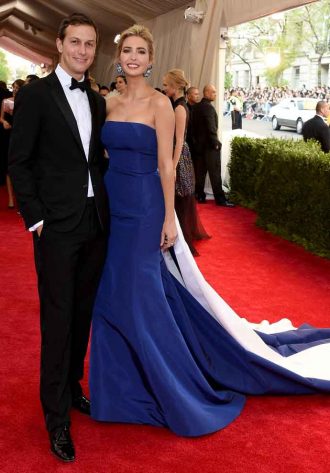 Click here for the 10 Most Powerful Political Couples Slideshow
Listen to the uInterview Podcast!
Get the most-revealing celebrity conversations with the uInterview podcast!