Wisconsin GOP Uses Lame-Duck Session To Limit Power Of Newly Elected Democratic Governor & Attorney General
In a move decried as a "power grab," Republican lawmakers in Wisconsin are seeking to move the state's 2020 primary date and limit the power of governor and attorney general official in response to Democrats winning control of every constitutional office in the state.
Wisconsin's GOP controlled Legislature held a rare lame-duck session on Monday to put forward motions that shift the state's presidential primary date to make it easier for Republican candidates to win state elections.
Other motions included in the Legislature's lame-duck scheming seek to prevent Governor-elect Tony Evers (D) from changing rules regarding state employees, and strip the power of Attorney General-elect Josh Kaul (D) from withdrawing the state from a federal lawsuit to repeal the Affordable Care Act.
Additionally, the Republican lawmakers are trying to limit early voting, a method of voting used by over 550,000 people in November.
Subscribe!
A week of political news in your in-box.
We find the news you need to know, so you don't have to.
Scott Ross, the executive of One Wisconsin Now, said the maneuvering shows that the GOP lawmakers "refuse to accept the results of the 2018 elections," and went on to say that the GOP is worried about larger Democratic turnout during the 2020 elections.
SLIDESHOW: DONALD TRUMP'S 30 CRAZIEST TWEETS
Democrats promised to fight the last minute changes proposed by the Legislature, with Evers and others claiming that the entire ordeal is an effort by the Republicans to invalidate the results of the midterm elections.
"It goes to the heart of what democracy is all about," Evers said at a news conference Sunday. "I think it's the wrong message, I think it is an embarrassment for the state and I think we can stop it."
Many of the state's citizens supported the governor-elect's sentiment, protesting during a hearing in Wisconsin's capitol building by banging on doors and chanting "Respect out votes!" and "Shame!"
"I don't think it's outrageous at all," said Wisconsin's Senate Majority Leader Scott Fitzgerald (R).
"But listen, I'm concerned," Fitzgerald said. "I think that governor-elect Evers is going to bring a liberal agenda to Wisconsin."
Fitzgerald worked with Gov. Scott Walker to implement conservative measures like the busting of state worker unions in Wisconsin since Walker's election in 2011. He says that Walker and his chief of staff Eric Schutt were key to crafting the proposed legislation.
"It's a power grab," said Democratic state Sen. Jon Erpenbach. "They lost and they're throwing a fit."
Erpenbach claims that these legislative maneuvers may make things "grind things to a halt" in the state, as legal challenges could tie up proceedings for more than a year.
The GOP will maintain their eight year control of Wisconsin's Legislature come next year when Evers and the Democrats take power in the state's executive branch.
Read more about:
Leave a comment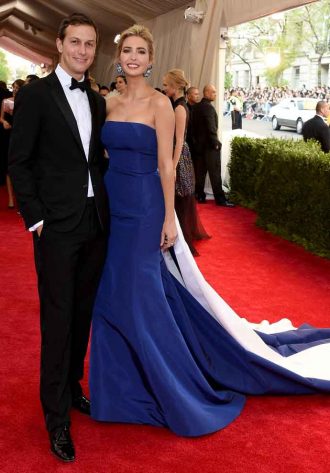 Click here for the 10 Most Powerful Political Couples Slideshow
Listen to the uInterview Podcast!
Get the most-revealing celebrity conversations with the uInterview podcast!