WATCH: Sick Texan Tammy Talpas Asks Ted Cruz To Prove He's Human
At a campaign event in Austin, Texas, earlier this week, Tammy Talpas asked Sen. Ted Cruz (R-Tex.) to prove that he was a human being, and a video of the incident quickly went viral.
Talpas walked up to Cruz, opened up a letter she had brought and read it out.
"I just want to read what I want to ask," Talpas told Cruz. "I'm a woman over 50, who as of February 7, has seven active pre-existing conditions, not counting being a women and survivor of abuse. I purchase my individual policy on the Health Insurance Exchange. If you force me into a high-risk pool, you will either bankrupt me or kill me. I take your threats of medical aggression personally and seriously; and I can assure you, I'm not the only Texan who does. My question is: will you pledge to submit to a DNA test, to prove that you're human?"
Subscribe!
A week of political news in your in-box.
We find the news you need to know, so you don't have to.
Cruz's reply didn't answer Talpas' question.
"Well ma'am, thank you for that," Cruz said. "One of the great things about our democratic system is that we can treat each other with respect and civility."
Talpas pressed him further, asking whether his response was a yes or no, but he still did not address her question.
"Ma'am, if you want to engage in insults, that's your prerogative, but I'm not gonna reciprocate," Cruz said.
Talpas interrupted him, saying she only had a yes or no question, but Cruz simply thanked her for being at the event and walked away.
Talpas later told Broadly that Obamacare was saving her life and that because Texas hasn't expanded Medicaid coverage, she would have to move to a different state and live in a state of poverty to get healthcare assistance. She said Cruz knows how his policies will affect her — but he simply doesn't care.
"My point very simply is that Republican healthcare policy is inhuman," Talpas told Broadly. "It means early death and disability and human suffering that is unnecessary. Not unavoidable suffering, but avoidable suffering. My point was, you're not behaving in a human way. You're behaving in an inhuman way."
Cruz's Democratic opponent in the U.S. Senate race this fall, Beto O'Roarke, supports the expansion of Obamacare and a "Medicare for all" solution to expand coverage further. Check out uPolitics uInterview with O'Rourke below.
Read more about:
Leave a comment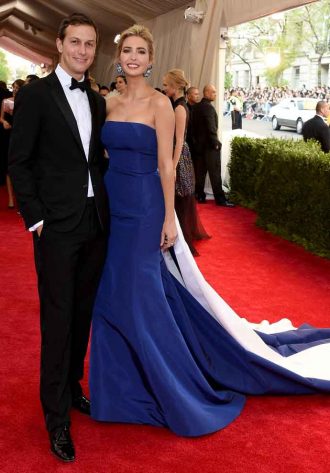 Click here for the 10 Most Powerful Political Couples Slideshow
Listen to the uInterview Podcast!
Get the most-revealing celebrity conversations with the uInterview podcast!