Twitter To Give @POTUS To Biden On Inauguration Day, Even If Trump Never Concedes
Twitter has announced the the @POTUS Twitter account will be transferred over to President-Elect Joe Biden on Inauguration Day, whether President Donald Trump concedes the election or not. @POTUS, @whitehouse, @FLOTUS and @VP are all official handles that Twitter will hand over to the Biden administration.
"Twitter is actively preparing to support the transition of White House institutional Twitter accounts on January 20th, 2021," said a Twitter spokesperson said. "As we did for the presidential transition in 2017, this process is being done in close consultation with the National Archives and Records Administration."
Following the previous transition from President Barack Obama to Trump, Twitter will archive the tweets from Trump on @POTUS, resulting in a blank account on Inauguration Day.
Trump has not yet conceded the election, despite Biden's 74 vote-lead in electoral votes. Trump has been launching lawsuit after lawsuit, claiming that the election was fraudulent and that he is the rightful winner. Twitter has been labeling the president's tweets on his personal account regarding voter fraud as "disputed."
Subscribe!
Stay informed on the latest political news.
Read more about: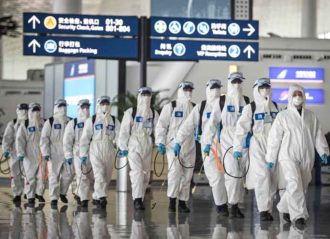 Click here for the 50 Best Photos Of The Year 2020 Slideshow
Listen to the uInterview Podcast!
Get the most-revealing celebrity conversations with the uInterview podcast!