Trump Upset Over Mick Mulvaney Coughing During ABC Interview, Asks Him To Leave Oval Office [VIDEO]
President Donald Trump asked Acting White House Chief of Staff Mick Mulvaney to leave the Oval Office on Sunday after he coughed during an interview Trump held with ABC.
While Trump was speaking to ABC's George Stephanopoulos, Mulvaney — who is also the director of the Office of Management and Budget — was heard coughing off-camera. Trump appeared to become frustrated that his answer to one of Stephanopoulos's questions became unclear because of the cough, thus the president asked Mulvaney to leave the room.
"Let's do that over, he's coughing in the middle of my answer," said Trump of Mulvaney. "I don't like that. You just can't cough. If you're gonna cough, please leave the room."
Subscribe!
Stay informed on the latest political news.
Strangely enough, Trump's answer about congressional subpoenas for his financial statements and tax information seemed audible enough.
SLIDESHOW: TOP DEMOCRATS RUNNING FOR PRESIDENT IN 2020
Television journalists and others quickly began commenting on how Trump, a former star of the reality show The Apprentice, seemed to want to retake his role as a TV producer, while others speculated whether Mulvaney's cough was intentional or sarcastic, so as to avoid Trump saying something potentially incriminating. Other pundits also cited the fact that the president is known for being a germaphobe.
When Anthony Scaramucci briefly served as White House Communications director in 2017, Trump reportedly ordered him to take a penicillin shot after he developed a sore throat.
Social media also rapidly lit up with jokes about the strange incident in the Oval Office.
#PsychoTrump was so visibly distracted by Mick Mulvaney's cough in the middle of George S's ABC interview that you'd have thought Mulvaney was a well-done steak with a pair of fake boobs.

— Bette Midler (@BetteMidler) June 18, 2019
Has anybody created an @ Mick Mulvaney's Cough parody account on Twitter yet? Hilarity may ensue to one who does. I'd do it, but I've not too much time for snark these days.

— Mark Bordenet (@markbordenet) June 17, 2019
Mulvaney if you need to cough up a lung please do it outside. pic.twitter.com/tQBzsYRYFl

— Joe (@24thunder1) June 17, 2019
Read more about: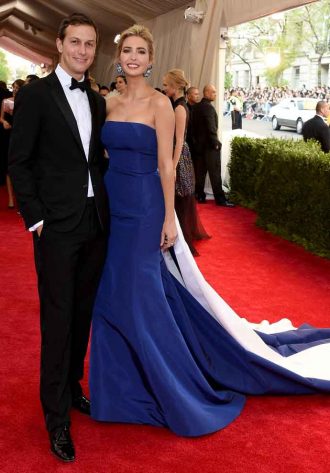 Click here for the 10 Most Powerful Political Couples Slideshow
Listen to the uInterview Podcast!
Get the most-revealing celebrity conversations with the uInterview podcast!