Trump Organization Asked Panama's President Juan Carlos Varela For Help In Business Deal
President Donald Trump's company asked the President of Panama to help during a conflict over control of a hotel.
The Associated Press reported that the company brought up a treaty between the United States and Panama while unsuccessfully appealing to Panama's Juan Carlos Varela. Ethics experts said the move proved a conflict of interest between Trump's business and political ventures.
SLIDESHOW: DONALD TRUMP'S 30 CRAZIEST TWEETS
"This could be the clearest example we've seen of a conflict of interest stemming from the president's role as head of state in connection with other countries and his business interests," Danielle Brian, the executive director of The Project on Government Oversight, told the AP.
Subscribe!
A week of political news in your in-box.
We find the news you need to know, so you don't have to.
When he assumed the presidency, Trump relinquished all managerial and leadership power over the Trump Organization. However, he still owns the company.
The AP obtained a letter the Trump Organization sent to President Varela of Panama on March 22 asking him to help restore the company as the managers of what was once the Trump Ocean Club International Hotel and Tower. They asked Varela to intervene in the judiciary branch while acknowledging Panama's separation of powers, and it also suggested that the Panama government would be blamed for the ordeal.
The property has been mired in a dispute between the Trump Organization and its new owner who is seeking to remove the Trump name from the hotel. 
"We appreciate your influence in order to avoid that these damages are attributed not to the other party, but to the Panamanian government," the letter read.
Panama's foreign secretary commented that the executive branch could not interfere with a matter while it was being considered in the judicial branch.
Read more about:
Leave a comment
You must be logged in to post a comment.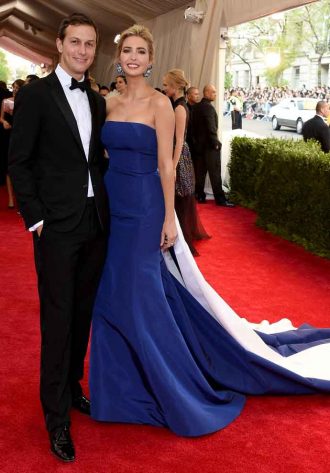 Click here for the 10 Most Powerful Political Couples Slideshow
Listen to the uInterview Podcast!
Get the most-revealing celebrity conversations with the uInterview podcast!