Trump Blows Up Legal Defense On Erratic 'Fox And Friends' Appearance [VIDEO]
During a telephone call broadcast on Fox and Friends Thursday morning, President Donald Trump undermined his own defense in the investigation of his personal lawyer, Michael Cohen.
MSNBC's Rachel Maddow walked through the unraveling of Trump and Cohen's side after the Fox and Friends segment. Lawyers for Trump and Cohen have built their defense on the idea that Cohen should be safe because Trump is virtually his only client at the moment, and because he has done such a great amount of legal work for the president his documents should remain hidden due to attorney-client privilege.
However, on Fox and Friends yesterday, Trump downplayed the amount of involvement Cohen has in his legal affairs when asked.
"Well, as a percentage of my overall legal work, [Cohen does] a tiny, tiny little fraction," Trump said.
Subscribe!
A week of political news in your in-box.
We find the news you need to know, so you don't have to.
Trump also went on to soften Cohen's work as a lawyer overall, saying he primarily worked in business.
SLIDESHOW: DONALD TRUMP'S 30 CRAZIEST TWEETS
"He's really a businessman, fairly big business as I understand," Trump said. "I don't know his business, but this doesn't have to do with me. Michael is a businessman. He's got a business. He also practices law. I would say probably the big thing is his business, and they're looking at something having to do with his business. I have nothing to do with his business. He's got businesses, and from what I understand, they're looking at his businesses and I hope he's in great shape."
Maddow pointed out that "the whole Trump and Cohen legal defense in this case thus far is the exact opposite of that." And indeed, a court filing that same day suggested that attorney-client privilege may not have a basis to be invoked to keep Cohen's documents from being used as evidence.
"These statements by two of Cohen's three identified clients suggest that the seized materials are unlikely to contain voluminous privileged documents," the filing read. 
Read more about:
Leave a comment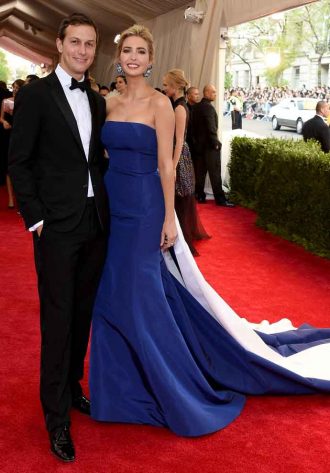 Click here for the 10 Most Powerful Political Couples Slideshow
Listen to the uInterview Podcast!
Get the most-revealing celebrity conversations with the uInterview podcast!