The Mysterious Gurkha Contingent Will Guard The Trump-Kim Summit In Singapore
Members of one of the most fierce warrior tribes in the world will guard the historic summit between President Donald Trump and North Korean Leader Kim Jong Un in Singapore later this month — the Gurkhas of Nepal.
The summit venue, hotels and streets will be secured by the elite Singapore police, including its Gurkha Contingent. In addition, both leaders will bring their own personal security teams. The White House has confirmed the summit will be held at the Capella Hotel on Singapore's southern island of Sentosa.
UPDATE: The venue for the Singapore summit between @POTUS and Leader Kim Jong Un will be the Capella Hotel on Sentosa Island. We thank our great Singaporean hosts for their hospitality.

— Sarah Sanders (@PressSec) June 5, 2018

Subscribe!

A week of political news in your in-box.
We find the news you need to know, so you don't have to.
The Gurkhas, recruited by the Singapore police force from Nepal, are armed with the khukri — a heavy curved, extremely sharp knife. The khukri is their traditional weapon of choice. According to custom, the khukri must draw blood every time it is unsheathed. The name "Gurkha" comes from the hill town of Gorkha from which the Nepalese kingdom had expanded.
SLIDESHOW: DONALD TRUMP'S 30 CRAZIEST TWEETS
Tim Huxley, an expert on Singapore's armed forces at the International Institute for Strategic Studies (IISS) told reporters, "They are among the best Singapore can offer, and I am sure they will be involved [in the summit]. They remain very much a substantial and frontline force, and the demands of this kind of event are precisely the sort of special operation that the Gurkhas are trained to handle."
The Nepalese Gurkha soldiers serving the British Army and Indian forces. The history, as part of the British Army, goes far back. More than 200.000 fought in both world wars, the Falklands conflict, Kosovo, Iraq as well as in Afghanistan. They serve in a variety of roles, mainly in the infantry but with significant numbers of engineers, logisticians and signals specialists.
Even the queen is guarded by two Gurkha soldiers. They are called the Queen's Gurkha Orderly Officers. They have been present at all state affairs since the Gurkha's introduction during Queen Victoria's reign.
North Korean leader Kim reportedly fears being assassinated on his way to Singapore to meet with President Trump, a trip that will take him further outside of his country than he's been since taking power in 2011. According to Bloomberg, Kim is "extremely worried about security at the summit and is fearful of assassination attempts."
Read more about:
Leave a comment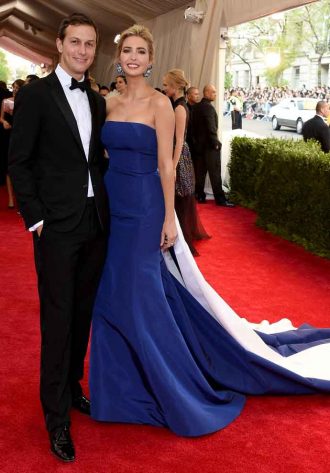 Click here for the 10 Most Powerful Political Couples Slideshow
Listen to the uInterview Podcast!
Get the most-revealing celebrity conversations with the uInterview podcast!