Steve Bannon Predicts Government Shutdown Over Border Wall
Former White House chief strategist Steve Bannon believes another government shutdown is coming unless President Donald Trump gets the "big, beautiful wall" he based much of his 2016 presidential campaign on.
"I believe the government will actually shut down in the run-up to the election," Bannon told CNN. "The wall is not just totemic. The wall is absolutely central to his program."
"I would build a great wall, and nobody builds walls better than me, and I will do it inexpensively" Trump promised in his Trump Tower announcement of his White House bid. "I will build a great, great wall on our southern border. And I will have Mexico pay for that. Mark my words."
Despite Trump's many promises to make the wall happen and his claims that it was already being built, all that has happened is repairs to the existing border. Mexico has refused to pay for it. In January, the Trump administration requested $33 billion to secure the border, with $18 billion being allocated to the wall, according to Customs and Border Protection documents obtained by CNN that were sent to Capitol Hill lawmakers.
Subscribe!
A week of political news in your in-box.
We find the news you need to know, so you don't have to.
Congress did not approve this budget and is required to appropriate funds, but Trump privately suggested taking funds from the military budget for the wall. Thus far, there have been very minimal money appropriated toward creating the border wall. Most recently, Tennessee Rep. Diane Black proposed crowdfunding for the wall, but this has not seen much success.
"I believe what he's going to do, as we come up on September 30, if that appropriations bill does not include spending to fully build his wall – not some $1.6 billion for prototypes, I mean to build the southern wall – I believe he will shut down the government," Bannon added.
Trump recently mentioned Mexico funding the wall after a long period of ignoring the issue at his Nashville rally, to which Mexican President Enrique Peña Nieto quickly responded, "NO. Mexico will NEVER pay for a wall. Not now, not ever."
President @realDonaldTrump: NO. Mexico will NEVER pay for a wall. Not now, not ever.

Sincerely, Mexico (all of us).

— Enrique Peña Nieto (@EPN) May 30, 2018
Read more about:
Leave a comment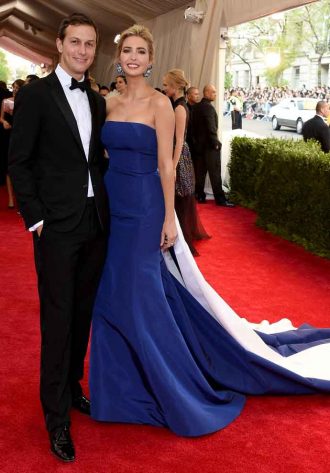 Click here for the 10 Most Powerful Political Couples Slideshow
Listen to the uInterview Podcast!
Get the most-revealing celebrity conversations with the uInterview podcast!