Robert Mueller Investigating Ukrainian's $150K Donation To Trump Foundation For 20-Minute Speech
Special counsel Robert Mueller is looking into a donation the Trump Foundation received from a Ukrainian steel magnate in 2015.
Mueller subpoenaed the Trump Organization earlier in 2018 for records of business conducted with foreign nationals, according to MSNBC. Investigators found that in while Donald Trump was campaigning for presidency in September 2015, Ukrainian Victor Pinchuk donated $150,000 to the Trump Foundation. In exchange, Trump made a 20-minute appearance at a conference in Kiev via a live video.
SLIDESHOW: DONALD TRUMP'S 30 CRAZIEST TWEETS
This was the largest sum of money given to the foundation by anyone other than Trump that year.
Subscribe!
A week of political news in your in-box.
We find the news you need to know, so you don't have to.
Marcus S. Owens, a former head of the Internal Revenue Service division that oversees tax-exempt organizations, told MSNBC that the donation was "an unusual amount of money for such a short speech" and "is curious because it comes during a campaign and is from a foreigner and looks like an effort to buy influence."
Trump called the Mueller's investigation a "witch hunt" and "an attack on our country" this week as news broke about the FBI's raid on his lawyer Michael Cohen's office.
Pinchuk's donation is far from the only business relationship Trump and his organization have with foreign nations. He has business relationships with India, Great Britain and China, among other nations that are important to U.S. foreign policy. This could mean that these countries' governments now have the opportunity to influence Trump's decisions as president.
Before Inauguration Day last year, one of his lawyers said Trump "has relinquished leadership and management of the Trump Organization" and that the businesses would be put in a family trust. 
Read more about:
Leave a comment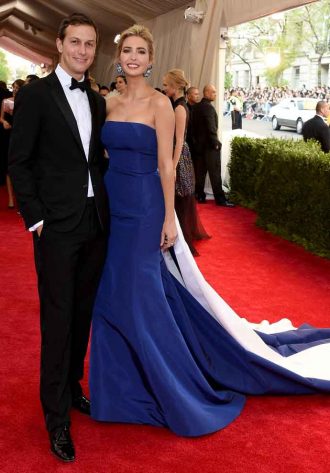 Click here for the 10 Most Powerful Political Couples Slideshow
Listen to the uInterview Podcast!
Get the most-revealing celebrity conversations with the uInterview podcast!