President Trump's Personal Pilot, John Dunkin, Considered To Lead Federal Aviation Administration
The Federal Aviation Administration could be led by President Donald Trump's personal pilot, John Dunkin.
An anonymous administration official told Axios that Dunkin is on the shortlist because he's Trump's personal pilot, but if he were to get the job, it wouldn't be because of his personal connection to the President.
SLIDESHOW: DONALD TRUMP'S 30 CRAZIEST TWEETS
The FAA is a division of the U.S. Department of Transportation. It specifically deals with aircraft and airport and is responsible for things such as certifying the airworthiness of aircraft, developing and ensuring the safety of airports, regulating air traffic and training pilots, among other duties. The FAA will likely handle a $16 million-plus budget and 47,000 employees in 2018.  
Subscribe!
A week of political news in your in-box.
We find the news you need to know, so you don't have to.
A different administration official said that Dunkin is experienced enough to handle the job of FAA head.
"John Dunkin isn't just a pilot," the administration official told Axios. "He's managed airline and corporate flight departments, certified airlines from start-up under FAA regulations and oversaw the Trump presidential campaign's air fleet, which included managing all aviation transportation for travel to 203 cities in 43 states over the course of 21 months."
The current acting administrator for the FAA is Daniel Elwell, who was named the FAA's Deputy Administrator by Trump in June 2017. Like Dunkin, Elwell was a pilot, but he worked as a commercial pilot for American Airlines. According to Forbes, Elwell is also in the running for FAA head.
Read more about:
Leave a comment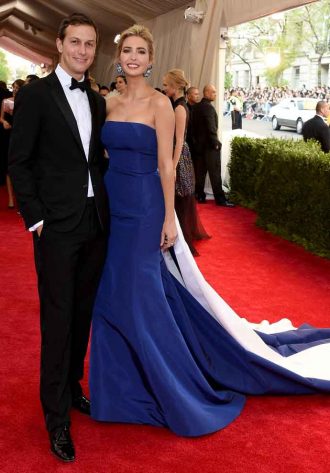 Click here for the 10 Most Powerful Political Couples Slideshow
Listen to the uInterview Podcast!
Get the most-revealing celebrity conversations with the uInterview podcast!