President Trump On Steve Bannon: "He Lost His Mind"; Sends Cease-And-Desist Order To Former Chief Strategist
This New Year has brought anything but glad tidings for President Donald Trump's still-young administration following the release of a new book with quotes from former White House chief strategist Steve Bannon on the infamous 2016 meeting between senior Trump officials and Russians agents at Trump Tower in New York City.
The excerpts, first obtained by the The Guardian from Michael Wolff's new book Fire and Fury: Inside The Trump White House, provide a very unflattering glimpse inside the president's world.
Bannon gives his take on the Russian meeting involving Jared Kushner, Donald Trump Jr. and Paul Manafort in which they were baited with the irresistible promise of "dirt" on then-presidential candidate Hillary Clinton.
"The three senior guys in the campaign thought it was a good idea to meet with a foreign government inside Trump Tower in the conference room on the 25th floor," Bannon said. "Even if you thought that this was not treasonous, or unpatriotic, or bad shit, and I happen to think it's all of that, you should have called the FBI immediately."
Subscribe!
Stay informed on the latest political news.
Bannon suggested that special counsel Robert Mueller's investigation will most likely center around money laundering and the Trump family's dealings with Deutsche Bank.
After news first broke of Bannon's comments, President Trump released an eviscerating statement through his press secretary Sarah Huckabee Sanders denouncing his former chief strategist, saying that after his firing Bannon "lost his mind."
JUST IN: President Trump statement on Steve Bannon: "When he was fired, he not only lost his job, he lost his mind." pic.twitter.com/LxZoBI5Ng4

— NBC News (@NBCNews) January 3, 2018
Trump ordered his lawyers to send a cease-and-desist order to Bannon alleging that he had violated an employment agreement he had signed with the Trump Organization.
"They're sitting on a beach trying to stop a category five," Bannon told Wolff in one interview.  "They're going to crack Don Jr. like an egg on national TV."
Read more about: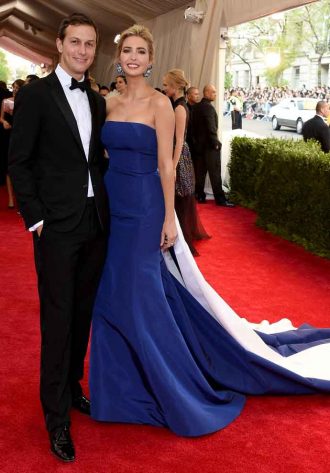 Click here for the 10 Most Powerful Political Couples Slideshow
Listen to the uInterview Podcast!
Get the most-revealing celebrity conversations with the uInterview podcast!