Oliver North, Mastermind Behind Iran-Contra Scandal, Named New NRA President
Oliver North, a former member of President Ronald Reagan's administration who played a major role in the Iran-contra scandal of the 1980s, was named the National Rifle Association's next president on Monday.
Oliver North Named New NRA President
The 74-year-old North is a former Marine Corps lieutenant colonel who was also an aide to Reagan. He will replace Pete Brownell, who was elected an 2017 and who said this week that he would not pursue re-election.
SLIDESHOW: DONALD TRUMP'S 30 CRAZIEST TWEETS
"Oliver North is, hands down, the absolute best choice to lead our NRA Board, to fully engage with our members, and to unflinchingly stand and fight for the great freedoms he has defended his entire life," NRA executive vice president and CEO Wayne LaPierre said in a statement.
Subscribe!
A week of political news in your in-box.
We find the news you need to know, so you don't have to.
LaPierre also compared North to Charlton Heston, the Hollywood actor who at one point was president of the organization.
North has recently been a frequent commentator on Fox News, but long before that was heavily involved in the Iran-Contra affair during Regan's term, appearing on the scene in 1986. The scandal involved Reagan's administration using the proceeds from secret sales of weapons to Iran to assist rebel military groups in Nicaragua.
North was convicted in 1989 of destroying government documents, as well as accepting an illegal payment and aiding and abetting in obstructing the U.S. Congress. After appealing his convictions, North managed to get them reversed in 1991 due to lack of sufficient evidence. Prosecutors said they were unable to prove that the witnesses who testified against him were not in any way influenced by his congressional testimony, for which North received immunity.
On Fox News, North hosted a documentary series called War Stories With Oliver North. 
The NRA has been strongly criticized for years and especially in recent months in the wake of dozens of mass shootings at schools, concert venues, restaurants and other public spaces.
Student-led nationwide walkouts and March For Our Lives rallies were hosted in March and April after the shooting at a high school in Parkland, Florida that left 17 dead. Dozens of liberal students, activists and celebrities have called for stricter gun control and slammed the NRA and politicians who take large donations from the group.
Sunday marked the fourth and final day of the NRA's annual meeting, which was held in Dallas this year. According to the New York Times, more than 75,000 people attended the event.
President Donald Trump and Vice President Mike Pence spoke at the annual NRA meeting on Friday. Critics of the organization called out the group for banning guns at the event. 
Read more about:
Leave a comment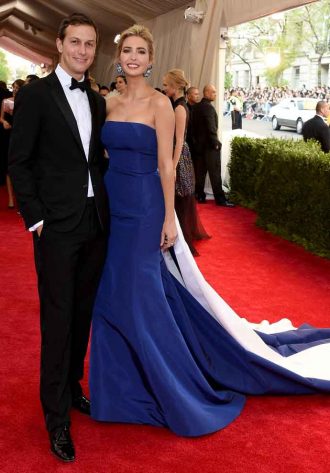 Click here for the 10 Most Powerful Political Couples Slideshow
Listen to the uInterview Podcast!
Get the most-revealing celebrity conversations with the uInterview podcast!