Mueller's Russia Probe Could Go On For Months, New Court Filing Suggests [Full Court Documents]
A new court filing revealed on Wednesday that special counsel Robert Mueller's investigation into Russian interference in the 2016 election could go on for several more months and consisted of "multiple lines of non-public inquiry.
Robert Mueller Releases New Court Filing
According to Talking Points Memo, several media outlets — including the The New York Times, CNN, The Washington Post and Politico — are suing Mueller's probe for the uncovering of a series of records related to the inquiry, including warrants, as well as documents related to the indictment of Trump's former campaign chairman Paul Manafort.
SLIDESHOW: DONALD TRUMP'S 30 CRAZIEST TWEETS
"The fact that certain charges have been brought does not imply that the Special Counsel's investigation into the assigned matters is closed," Mueller explained, arguing against the disclosure of the documents. "Nor does it imply that the search warrant materials could be unsealed at this time without creating a serious risk of jeopardizing the ongoing and interconnected aspects of the investigation."
Subscribe!
A week of political news in your in-box.
We find the news you need to know, so you don't have to.
Earlier this month, Rudy Giuliani — one of President Donald Trump's lawyers in the Russia probe — falsely claimed Mueller could potentially finish the inquiry by September 1.
Mueller also stated in the filing that several news outlets' reports on his probe "may be inaccurate or incomplete" and may be "based on unofficial sources, half-understood facts, or speculation."
On Thursday, MSNBC's Chris Hayes said the filing seems like a direct response to Trump and his associates, as if the special counsel is trying to emphasize to the president that the investigation is far from being over.
Here is a court filing released last month by Mueller with regards to Manafort:
4 23 18 US Response Manafort Bill of Particulars by sonamsheth on Scribd
Read more about:
Leave a comment
You must be logged in to post a comment.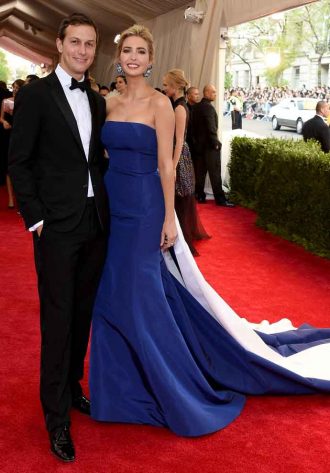 Click here for the 10 Most Powerful Political Couples Slideshow
Listen to the uInterview Podcast!
Get the most-revealing celebrity conversations with the uInterview podcast!