Michael Cohen Sold Meeting Between Trump & Ukrainian President For $400,000 – Report
President Donald Trump's personal attorney Michael Cohen has caught himself in yet another financial corruption scandal, this time involving a negotiation of talks between Trump and Ukraine's leader.
Michael Cohen Was Paid To Set Up Trump-Ukraine Meeting
According to a BBC News report on Wednesday, Cohen paid at least $400,000 to set up a meeting between Trump and Ukrainian president Petro Poroshenko. Cohen has denied the allegation.
Poroshenko and Trump met at the White House in June 2017. Ukraine's anti-corruption agency halted its probe into Trump's former campaign chairman Paul Manafort — who was allegedly found to have ties to political organizations and individuals in the country — not long after Poroshenko returned home.
Manafort was indicted late last year by federal prosecutors on criminal charges pertaining to work he did for pro-Russian parties in Ukraine. Earlier this year, he pleaded not guilty to charges brought by special counsel Robert Mueller as part of the Russian collusion investigation.
Subscribe!
A week of political news in your in-box.
We find the news you need to know, so you don't have to.
One other person who supported the claims that Cohen received money from "Ukrainian interests" was Michael Avenatti, the lawyer for porn star Stormy Daniels. Daniels has filed a defamation lawsuit against Trump and Cohen over an affair the president had with her in 2006, a story that first surfaced in January. Cohen paid Daniels $130,000 in hush money before the 2016 election, and she is arguing that the non-disclosure agreement she and Trump reached about the affair is invalid because he never signed it.
Avenatti has been criticizing Trump, Cohen and other members of the president's legal team — like former New York City mayor Rudy Giuliani in cable news interviews and on Twitter.
Another source from Kiev, Ukraine told BBC that Cohen was paid $600,000 to fix the meeting between Trump and Poroshenko. BBC News also said Cohen never registered as a representative for Ukraine, as is required by law.
Giuliani responded to the latest revelation about Cohen in a phone interview with Business Insider on Wednesday.
"Payments can be proved pretty easily, so it would be silly to deny it if it happened," Giuliani stated. "And he never registered as a foreign agent. And as far as I know, never acted as one."
Giuliani recently falsely claimed that Mueller's probe could end by Sept. 1.
Cohen was also recently found to have received large payments from major companies like AT&T, drug giant Novartis and investment firm Columbus Nova in exchange for insight into the Trump administration and its policies regarding several industries. Trump's longtime attorney reportedly accepted the money through his firm Essential Consultants, LLC.
Read more about:
Leave a comment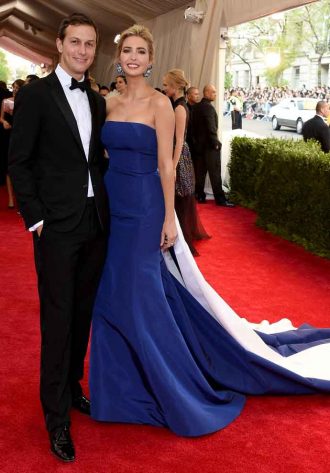 Click here for the 10 Most Powerful Political Couples Slideshow
Listen to the uInterview Podcast!
Get the most-revealing celebrity conversations with the uInterview podcast!