Maria Butina, Alleged Russian Agent, Reaches Plea Deal With Prosecutors In Trump-Russia Probe
Maria Butina, a Russian gun-rights supporter who was accused over the summer of operating as an agent for her country's government in the U.S., appeared to reach a plea deal with prosecutors Monday.
In July, 30-year-old Butina was charged and arrested for allegedly operating as a Russian agent without alerting American authorities. Specifics of her plea agreement on Monday were not immediately released. However, it is known thus far that Butina held close ties to the National Rifle Association and right-wing operatives who allegedly attempted to negotiate a clandestine encounter between President Donald Trump and Russia President Vladimir Putin during the 2016 election. Early in the election cycle, Butina was even spotted at some of Trump's campaign events.
Judge Tanya Chutkan of D.C.'s U.S. District Court set Butina's plea hearing for Wednesday afternoon. ABC News reported that the plea document stated she would plead guilty to conspiring "with a Russian government official … and at least one other person, for Butina to act in the United States under the direction of Russian Official without prior notification to the Attorney General."
SLIDESHOW: DONALD TRUMP'S 30 CRAZIEST TWEETS
Butina is one of several Russian individuals who tried to influence the American conservative base, particularly Trump supporters, in the Kremlin's favor during the 2016 election. Over the summer, The New York Times reported that Butina grew close to American conservative figures like George O'Neill and Paul Erickson. It was also revealed that the young Russian even had a romantic relationship with the much-older Erickson, who had connections to the NRA and who incidentally found himself in the crosshairs of Special Counsel Robert Mueller's Russia investigation. Butina allegedly offered "sex in exchange for" a work visa. Prosecutors also accused her of posing as an American University graduate student in order to obtain the visa. Her social media pages frequently showed her taking photos with guns and famous public officials.
Russia's main objective: Destabilize the US. They sent Maria Butina because supporting the @NRA and its lobbying for gun violence in America was a great way to do that.

And laundering money through the #NRA to Trump was was just another way Russia got him to say what it wanted. https://t.co/deUfUPBfmj

— Mrs. Betty Bowers (@BettyBowers) December 10, 2018
Read more about: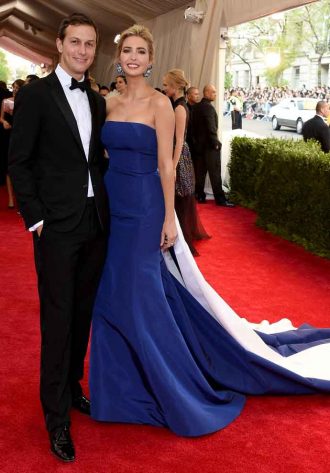 Click here for the 10 Most Powerful Political Couples Slideshow
Listen to the uInterview Podcast!
Get the most-revealing celebrity conversations with the uInterview podcast!