Majority Of Americans Will Soon Have Democrat Governors After Gain Of 7 Seats
While the final tally has not been counted yet, the results of this year's gubernatorial elections show that Democrats won control of at least seven previously Republican governorship, making it likely that a majority of Americans will soon be living under Democrat governors.
The Democrats took control of Republican governorships in Illinois, Kansas, Maine, Michigan, Nevada, New Mexico and Wisconsin. The race for Connecticut has not yet been called, but Democrat Ned Lamont is maintaining a narrow lead over Republican Bob Stefanowski.
Their win in Kansas, a traditionally red state, marks an upset for the Trump administration as the state's incumbent governor, Kris Kobach (R), was a staunch presidential ally.
Tony Evers (D), Wisconsin's Superintendent of Public Instruction, managed to unseat Gov. Scott Walker in Wisconsin, the home state of retiring Speaker of the House Paul Ryan. Walker, who is known for his anti-union leanings, was the first governor in the country's history to survive a recall election, and was seeking a third term as governor of the Badger State.
Subscribe!
A week of political news in your in-box.
We find the news you need to know, so you don't have to.
Democrat maintained their state executive positions in key states like Pennsylvania and Oregon, and also kept seats in New York, California, Montana, Colorado, Rhode Island and Hawaii.
Republican candidates saw success in Florida, Iowa and Ohio, beating out notable Democratic candidates like Andrew Gillum.
Gillum, who has become a rising star in the Democratic Party, was favored to win in many pre-election polls. Trump ally Ron DeSantis' (R) 49.7 to 49.1 percent win came as a surprise to Democrats across the country who saw Gillum as a possible future leader for the nation's Democrats.
In Georgia, final ballot numbers have yet to be released, but Stacey Abrams (D) trails the current State Secretary Brian Kemp (R) by a small margin. With an upset being unlikely for Abrams, her only hope in securing the governorship is if Kemp fails to win over 50 percent of the vote in order to force a run off election.
SLIDESHOW: DONALD TRUMP'S 30 CRAZIEST TWEETS
The elections in Colorado and New Mexico saw two firsts for the nation. Democrat Jared Polis became the first openly gay man to win the governorship in the Centennial State, while Kim Reynolds of Iowa (R) became the first female governor of her state.
Read more about:
Leave a comment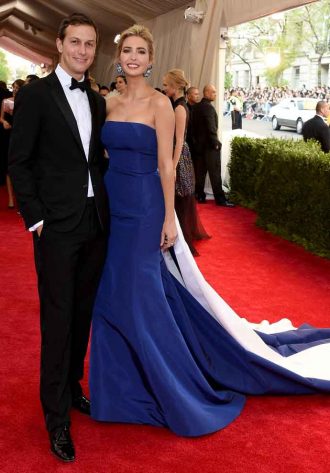 Click here for the 10 Most Powerful Political Couples Slideshow
Listen to the uInterview Podcast!
Get the most-revealing celebrity conversations with the uInterview podcast!