Lawyer For Donald Trump Asks To Allow President To Review Documents Seized From Michael Cohen
On Sunday night, a member of President Donald Trump's legal team, Joanna Hendon, requested that a federal judge prevent prosecutors from analyzing documents the FBI seized from Trump's personal lawyer Michael Cohen until the president and Cohen have reviewed those records themselves.
Trump Asks To Review Documents From Cohen Raid
The move — which comes after federal agents raided Cohen's office, home and hotel room on April 9 to seek materials related to his $130,000 payment to silence porn star Stormy Daniels and other affairs — is reportedly being pursued to determine which document seizures might violate attorney-client privilege, which Trump claimed was broken by the raid.
Attorney-client privilege — a type of confidentiality agreement between lawyers and the people they represent — does not apply if it is believed the two parties conspired to commit a crime.
Cohen's lawyer called the raid — which also resulted in emails and other forms of communication between Trump and his longtime personal attorney being seized — "complete inappropriate and unnecessary."
Subscribe!
Stay informed on the latest political news.
Attorneys for Cohen appeared in federal court in New York on Friday. They demanded that they be permitted to view and assess documents taken in the raid before the Justice Department does.
Hendon suggested another degree of protection in which Cohen's attorneys — upon completing their initial review — would then have to "identify to the president all seized materials that relate to him in any way and provide a copy of those materials to him and his counsel."
The president or his legal team would then be allowed to determine what they consider off-limits to investigators.
Prosecutors maintain that Cohen was "performing little to no legal work" for Trump. Cohen is set to appear in court on Monday alongside Daniels for a hearing on his payment to the porn star days before the 2016 election to force her silence on her 2006 affair with Trump.
When asked Sunday if Trump was concerned that his personal lawyer may agree to cooperate with prosecutors if charged, White House press secretary Sarah Huckabee Sanders did not offer much of a response.
"Look, the president is very confident in the fact that he has done nothing wrong and he can't speak on behalf of anyone else, but he's very confident in what he has and hasn't done," Sanders said. "And he's going to continue focusing and fighting for the American people."
Trump has denied all allegations of affairs with Daniels and with other women, and also recently said he was unaware of Cohen's payment to the porn actress.
Read more about: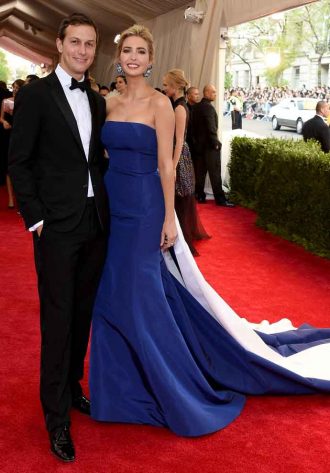 Click here for the 10 Most Powerful Political Couples Slideshow
Listen to the uInterview Podcast!
Get the most-revealing celebrity conversations with the uInterview podcast!