John McCain Slams Breitbart In New Book 'The Restless Wave'
Sen. John McCain had strong opinions and strong words for many in his new book, The Restless Wave – and the right-wing website Breitbart was on the list.
While discussing his perceived liberal favoritism in the media, McCain acknowledged that there are worse things than that, saying "crackpot conspiracy websites like InfoWars and Breitbart… are taken more seriously by their credulous followers than journalism practiced with professional standards and ethics."
SLIDESHOW: DONALD TRUMP'S 30 CRAZIEST TWEETS
Breaking it down, this is a two-fold insult against Breitbart. Not only is the site reduced to a "crackpot conspiracy" to McCain, but he insinuates that Breitbart does not operate with professional journalistic standards and ethics. His claims, though blunt, are not unfounded.
Subscribe!
A week of political news in your in-box.
We find the news you need to know, so you don't have to.
Breitbart caters to a very far-right audience. It gives platform to people such as Ann Coulter, allowing her the opportunity to publish articles with titles such as "Ann Coulter: 'Immigrant Privilege' Drives Child Rape Epidemic." It sides blindly with the most conservative Republican agenda it can find. The site also has no lost love for McCain, frequently criticizing his views that do not match up with President Donald Trump's, blaming him for creating an unnecessary "urgent matter" out of a Steele Dossier on Trump and has referred to McCain as a "failed presidential candidate" years after his concession to former President Barack Obama.
The website is highly favorable in its coverage of Trump, despite the president's falling out with Breitbart founder and former Trump campaign manager Steve Bannon. The president has seemed to hold positive views of the site in the past, even providing Breitbart reporters access to an off-camera press briefing while barring the New York Times, CNN, BBC and other major news outlets in February 2017.
McCain also noted in the book that he does not want Trump to attend his funeral. The book was released May 22 and can be found online and in stores.     
Read more about:
Leave a comment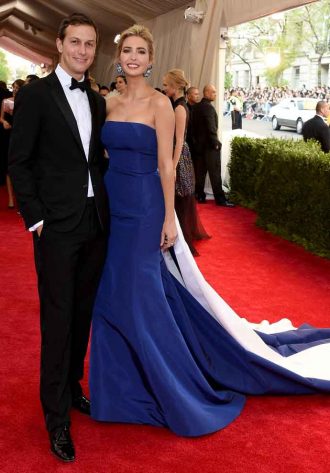 Click here for the 10 Most Powerful Political Couples Slideshow
Listen to the uInterview Podcast!
Get the most-revealing celebrity conversations with the uInterview podcast!