John McCain Asks Son-In-Law To "Take Care" Of His Daughter Meghan, Will Not Run For Reelection
Arizona Senator John McCain, 81, was diagnosed with glioblastoma, a deadly form of brain cancer, last July. Ben Domenech, a conservative pundit and McCain's son-in-law, reportedly tweeted on Saturday saying that McCain asked him to "take care" of his daughter.
JOHN MCCAIN ASKS SON-IN-LAW BEN DOMENECH TO TAKE CARE OF HIS DAUGHTER
In his tweet, Domenech noted his father-in-law hugged him, asking to "take care" of Meghan. Domenech issued his tweet at 8:16 p.m. in Arizona, although it was deleted within two hours of its posting. Meghan McCain, who is best known as the conservative co-host on The View, married Domenech last November.
SLIDESHOW: DONALD TRUMP'S 30 CRAZIEST TWEETS
The six-term senator was recently hospitalized due to the side-effects of his cancer treatment, getting released from the hospital last week. His wife, Cindy McCain, implied he was currently recovering at their home:
Subscribe!
A week of political news in your in-box.
We find the news you need to know, so you don't have to.
@SenJohnMcCain and I are home in our beloved Hidden Valley. Enjoying a glorious Arizona sunset. pic.twitter.com/9durwoEaKU

— Cindy McCain (@cindymccain) April 24, 2018
MCCAIN'S NEW BOOK CONFIRMS HE WON'T RUN FOR OFFICE AGAIN
Moreover, the long-running politician authored a new book called The Restless Wave, where McCain confesses that he will not seek reelection for another term. "If I hadn't admitted that to myself before this summer, a stage 4 cancer diagnosis acts as ungentle persuasion," McCain wrote.
As he's nearing the end of his career in politics, McCain's book opens up on his views regarding the current political climate, saying, "I'm freer than colleagues who will face the voters again. I can speak my mind without fearing the consequences much. And I can vote my conscience without worry."
Speaking of Donald Trump, McCain expressed, "He has declined to distinguish the actions of our government from the crimes of despotic ones. The appearance of toughness, or a reality show facsimile of toughness, seems to matter more than any of our values."
Read more about:
Leave a comment
You must be logged in to post a comment.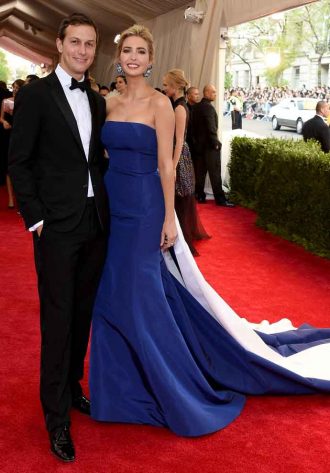 Click here for the 10 Most Powerful Political Couples Slideshow
Listen to the uInterview Podcast!
Get the most-revealing celebrity conversations with the uInterview podcast!