John Kelly Denies Calling Donald Trump An 'Idiot'
White House Chief of Staff John Kelly denied calling President Donald Trump an "idiot" after reports saying that Kelly insulted the president surfaced on Monday afternoon.
Four officials, both past and present, told NBC News that Kelly repeatedly referred to Trump as an idiot. Eight officials said Kelly portrayed himself as a saving grace of the United States. Kelly reportedly also questioned Trump's knowledge on immigration policy.
SLIDESHOW: DONALD TRUMP'S 30 CRAZIEST TWEETS
"He doesn't even understand what DACA is," Kelly said, according to NBC News. "He's an idiot."
Subscribe!
Stay informed on the latest political news.
Officials also told NBC that Kelly made remarks about women, such as saying that women are more emotional than men, that made female White House staffers uncomfortable.
Kelly denied questioning Trump's intelligence in a statement.
"I spend more time with the President than anyone else and we have an incredibly candid and strong relationship," Kelly said. "He always knows where I stand and he and I both know this story is total BS. I am committed to the President, his agenda and our country. This is another pathetic attempt to smear people close to President Trump and distract from the administration's many successes."
While Kelly and Trump previously had an amicable relationship, it seems to have dwindled, as Trump reportedly considered firing Kelly — his third Chief of Staff thus far in his presidency — and taking on the role himself.
Read more about: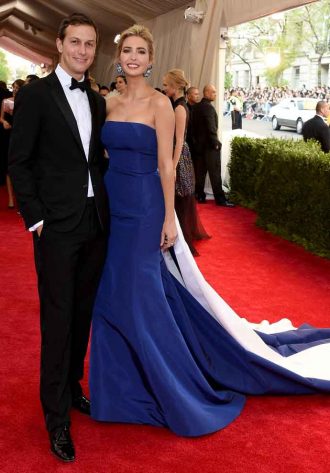 Click here for the 10 Most Powerful Political Couples Slideshow
Listen to the uInterview Podcast!
Get the most-revealing celebrity conversations with the uInterview podcast!