Joe Biden: "I Think I'm The Most Qualified Person In The Country To Be President"
Former Vice President Joe Biden is mulling a 2020 White House bid, even saying he believes he's the "most qualified person" for the job.
Biden is currently on a book tour, and the subject of a 2020 run came up during his stop at Missoula, Montana on Monday. "I'll be as straight with you as I can," Biden said to his audience at the University of Montana. "I think I'm the most qualified person in the country to be president. The issues that we face as a country today are the issues that have been in my wheelhouse, that I've worked on my whole life."
Continuing, Biden explained how nobody should run for the office unless they feel they are qualified to uphold it. "I've been doing this my whole adult life, and the issues that are the most consequential relating to the plight of the middle class and our foreign policy are things that I have — even my critics would acknowledge, I may not be right but I know a great deal about it." Biden and his family are preparing to decide if they can handle a presidential run, planning to finalize their decision within six weeks to two months.
SLIDESHOW: DONALD TRUMP'S 30 CRAZIEST TWEETS
Subscribe!
A week of political news in your in-box.
We find the news you need to know, so you don't have to.
Bruce Feiler, the event's moderator, did offer up some of the potential weaknesses in a Biden candidacy: "He's too old. He signed, he cosponsored the crime bill. He was the chairman of the judiciary committee during the Anita Hill hearings, and he's out of touch in the era of Me Too. $1.5 million ain't gonna cut it anymore, you need $100 million. Who wants to wake up at 6 a.m. for the next two years and get insults from the President of the United States?…You're a gaffe machine. I could go on. Which of these scares you the most?"
"None of them," Biden declared. He then countered some of those perceived shortcomings, admitting he is a "gaffe machine" but that's handedly preferable to "a guy who can't tell the truth." Biden continued, saying, "I'm ready to litigate all those things, the question is what kind of nation are we becoming? What are we going to do? Who are we? Whether or not I run, whoever runs, I'm going to break my neck to make sure they win. We can't have four more years."
That same evening Biden had a conversation about his failed 1988 presidential run, including the accusations of plagiarism regarding a piece he wrote for his high school law paper. Although admitting he plagiarized in 1987, Biden defended himself earlier this week, claiming it was proven he never plagiarized.
Read more about:
Leave a comment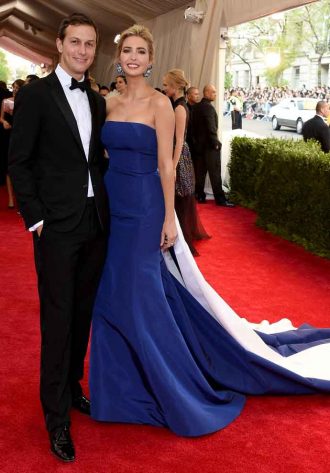 Click here for the 10 Most Powerful Political Couples Slideshow
Listen to the uInterview Podcast!
Get the most-revealing celebrity conversations with the uInterview podcast!