Jared Kushner's Company Received Loans From Firms After White House Visits
One of Apollo Global Management's founders, Joshua Harris, met with Ivanka Trump's husband, Jared Kushner, in 2017 while he was advising the White House on infrastructure policy — and in November of the same year, Kushner Companies received a $184 million loan from Apollo, the New York Times reported.
This wasn't a normal loan from Apollo either. The firm's average property loans are normally three times smaller than what was lent to Kushner Companies. The New York Times also found that Citigroup — whose chief executive, Michael L. Corbat, met with Kushner to discuss financial and trade policy last spring — lent Kushner Companies and one of its partners $325 million.
Last year, the Securities and Exchanges Commission was looking into a financial company that had lent Kushner Companies $180 million, but the investigation was dropped.
Kushner's lawyer's spokesperson, Peter Mirijanian, said the President's son-in-law has not been part of any business deals or projects that Kushner Companies has been involved with since taking his post as a senior advisor in the White House.
Subscribe!
A week of political news in your in-box.
We find the news you need to know, so you don't have to.
The news comes in the wake of Kushner losing his top security clearance at the White House. Politico first reported that it occurred after suspicions arose about his relationship with foreign entities and whether his business relations with them will interfere with his ability to be a public servant.
In a White House press briefing, Press Secretary Sarah Sanders said that the White House would not be getting rid of Kushner and deflected a question about whether he was a distraction given his recent controversies.
"Look, Jared is still a valued member of the administration and he's going to continue to focus on the work that he's been doing, and we're going to continue pushing forward on that front as well," Sanders said.
Sanders did not elaborate further on the loans he received from Apollo and Citigroup, directing reporters at the briefing to his attorney's statement.
Read more about:
Leave a comment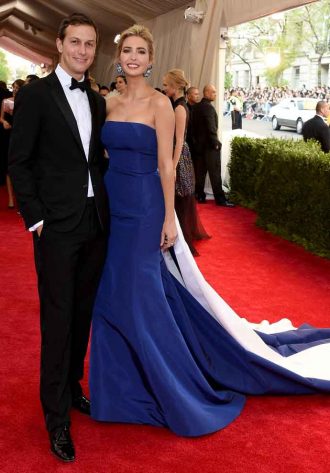 Click here for the 10 Most Powerful Political Couples Slideshow
Listen to the uInterview Podcast!
Get the most-revealing celebrity conversations with the uInterview podcast!