Housing & Urban Development Plan Could Displace 55,000 Undocumented Immigrant Children
A plan proposed by the Department of Housing and Urban Development is set to end housing for undocumented immigrants and could thus end up displacing more than 55,000 children who are American citizens or legal residents.
The department framed the plan as a means to cut waiting lists for U.S. citizens who seek subsidized housing. Secretary Ben Carson briefly explained the supposed benefits of the plan in a tweet on Friday.
.@HUDgov is proposing a rule to close a loophole and ensure we enforce what is already law: pic.twitter.com/O1qfx7T13b

— Ben Carson (@SecretaryCarson) May 10, 2019

Subscribe!

A week of political news in your in-box.
We find the news you need to know, so you don't have to.

Under current law, HUD can't allot financial aid to undocumented migrants. However, a "mixed-status family" — where some members are U.S. citizens or legal residents and others are not — can reportedly earn pro-rated housing aid it at least one member is an eligible citizen.
SLIDESHOW: TOP DEMOCRATS RUNNING FOR PRESIDENT IN 2020
Trump Admin Moves Ahead with Plan that Could Leave 55,000 Kids Homeless: On Friday, the Department of Housing and Urban Development officially… https://t.co/emWWvIEfck pic.twitter.com/mL39YxqyvV

— CITIZENS for CHANGE™ 🌊 (@cfcpac) May 10, 2019
According to the department, approximately 25,000 families residing in subsidized housing have at least one ineligible member.
"This proposed rule is another despicable action by the Trump Administration to disrupt communities and separate families," said Sen. Sherrod Brown (D-Ohio), the top Democrat on the Banking Committee.
"If Secretary Carson and this White House really wanted to address housing needs, they would not have slashed affordable housing in their budget," Brown added.
Approximately one year ago, President Donald Trump's administration began enforcing a "zero-tolerance" policy on illegal immigration that resulted in hundreds of immigrant families being separated at the southern border, while migrant children were held in detention centers and forced to defend themselves in court without proper legal representation. Since then, Trump has fired Homeland Security Secretary Kirstjen Nielsen for not being enough of a hard-liner on the issue and replaced her on an interim basis last month with U.S. Customs and Border Protection Commissioner Kevin McAleenan. 
Read more about:
Leave a comment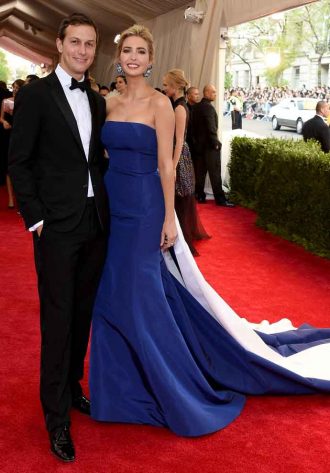 Click here for the 10 Most Powerful Political Couples Slideshow
Listen to the uInterview Podcast!
Get the most-revealing celebrity conversations with the uInterview podcast!