H.R. McMaster Blasts Russia In Farewell Address
Lt. Gen. H.R. McMaster is set to end his short tenure National Security Adviser in the coming days, and before leaving he made sure to criticize the United States for not doing enough to punish Russia for its repeated attacks on the U.S. and its allies.
H.R. McMaster Russia Sanctions Comments News
"For too long, some nations have looked the other way in the face of these threats," said McMaster. "Russia brazenly, and implausibly denies its actions, and we have failed to impose sufficient costs."
McMaster made the comments in an address at in Washington, D.C. at the Atlantic Council.
SLIDESHOW: DONALD TRUMP'S 30 CRAZIEST TWEETS
Subscribe!
Stay informed on the latest political news.
McMaster replaced Michael Flynn as National Security Adviser on Feb. 20, 2017 after Flynn was ousted for knowingly lying to the FBI about his contacts with Russian officials.
The former Army lieutenant general — who will retire from the military, according to Politico — reportedly resigned on March 22 and will be replaced by former George W. Bush administration member John Bolton, a war hawk. Bolton, who often appeared on Fox News as an analyst, will officially become National Security Adviser on April 9.
Several top intelligence agencies like the FBI and the CIA have determined that Russia's government, led by Vladimir Putin, interfered in the 2016 election and helped Donald Trump by spreading fake news online and intentionally harming Hillary Clinton's candidacy. Robert Mueller is investigating the matter.
The U.S. has already levied sanctions on Russia for interfering in its infrastructure, including U.S. power grids.
McMaster mentioned Russia's cyber-attacks against the U.S. and its NATO allies and lambasted these actions.
"Mr. Putin may believe that he is winning in this new form of warfare. He may believe that his aggressive actions in Salisbury, in cyberspace, in the air and on the high seas can undermine our confidence, our institutions and our values," McMaster added. "Perhaps he believes that our free nations are weak and will not respond to his provocations. He is wrong."
McMaster also mentioned the fact that Trump recently ordered the expulsion of 60 Russian diplomats and intelligence officers — some of whom are American — due to their spreading of propaganda during the 2016 election.
"In the United States President Trump ordered the removal of dozens of Russian intelligence officers and the closure of the Russian consulate in Seattle," McMaster continued. "This action will also help protect our democratic institutions and processes as these Russian officers orchestrate Russia's sustained campaign or propaganda, disinformation and political subversion."
Russia has also been accused of being behind a nerve agent attack on a Russian former spy named Sergei Skripal and his daughter Yulia in Great Britain. Russia denied any involvement in this case, and on Thursday it was reported that Yulia was able to communicate for the first time since the attack.
Trump verbally attacked McMaster a few weeks ago after the Army veteran said proof of Russian interference in the 2016 election was "incontrovertible."
One top intelligence official said Russia is expected to meddle again in the 2018 midterm elections in November.
Read more about: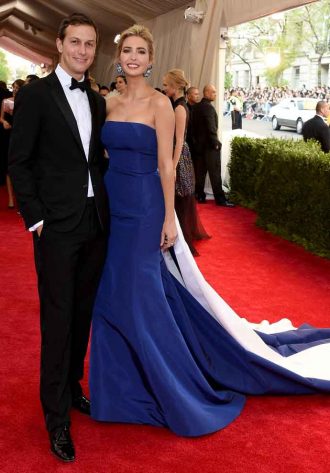 Click here for the 10 Most Powerful Political Couples Slideshow
Listen to the uInterview Podcast!
Get the most-revealing celebrity conversations with the uInterview podcast!