Finnish President Sauli Niinistö Says He Never Discussed "Raking" Forests With Trump, Finns Post 'Raking' Memes
In response to comments made by President Donald Trump over the weekend, Finnish President Sauli Niinistö denied that he had ever told Trump that his heavily forested Nordic nation relies on "raking" to prevent fires.
President Niinistö told the Finnish newspaper Ilta-Sanomat on Sunday that he never discussed raking with Trump during their brief meeting during the World War I centennial memorials in Paris last week.
Trump, while visiting Paradise, California, on Saturday, one of the areas devastated by the recent forest fires, told reporters that Finnish fire prevention methods, including the raking of the forest floor, could have helped prevent the damage caused by the infernos.
"I was with the president of Finland, and he said, 'We have a much different — we're a forest nation.' He called it a forest nation. And they spent a lot of time on raking and cleaning and doing things, and they don't have any problem," the president said. "And when it is, it's a very small problem. So I know everybody's looking at that to that end."
Subscribe!
A week of political news in your in-box.
We find the news you need to know, so you don't have to.
SLIDESHOW: DONALD TRUMP'S 30 CRAZIEST TWEETS
"I mentioned [to] him that Finland is a land covered by forests and we also have a good monitoring system and network," Niinistö told reporters. "We take care of our forests."
The California Camp Fire has become the deadliest and most destructive fire in the state's history, leaving at least 76 people dead and over 1,300 people missing. Nearly 10,000 homes have been destroyed by the fire, a fact that has left thousands of families displaced.
Only 55 percent of the fire that has spread over 230 square miles is currently contained. Rising temperatures due to global warming have made it easier for the fire to spread.
"Global warming does not cause wildfires. The proximate cause is often human carelessness (cigarette butts, campfires not extinguished properly, etc.), or natural, from 'dry lightning' whereby a thunderstorm produces lightning but little rain. Rather, global warming exacerbates the conditions and raises the risk of wildfire," wrote Kevin Trenberth a distinguished senior scientist at the National Center for Atmospheric Research in a piece for WFAE, an NPR affiliated radio station.
Even after witnessing the extent of the damage caused by the fire, the president has not changed his opinion on global warming.
"No. No. I have a strong opinion: I want great climate. We're going to have that, and we're going to have forests that are very safe," Trump said in response to reporters asking if his visit had altered his views on climate change.
The president has pledged to work with conservation and forest management groups to help improve forest maintenance, promising to "take care of the floors, you know, the floors of the forest."
In the wake of the Finnish president's correction, Finns have taken to social media to post satirical pictures relating to Trump's comments.
"Just an ordinary day in the Finnish forest," wrote Finnish architect Pyry Luminen with a photo of herself vacuuming leaves in a small clearing on Twitter.
Just an ordinary day in the Finnish forest ~ Ihan normipäivä suomalaisessa metsässä #Trump #forest #firesafety #raking #forestry #Finland #Finnish #CaliforniaFire #RakingAmericaGreatAgain #rakingtheforest #Suomi #haravointi #metsäpalot #rakingleaves pic.twitter.com/YOKA3D6C2K

— Pyry Luminen (@pyryluminen) November 18, 2018
Another user posted an edited photo of President Niinistö wielding a rake to "offer aid" to President Trump in order to fend off the "invasion" of Central American migrants.
This "invasion" might be the answer to our forest floor epidemic #haravointi pic.twitter.com/7ZZPxOg9zf

— Ace Andrews ♠️ (@original_lebwel) November 18, 2018
Read more about:
Leave a comment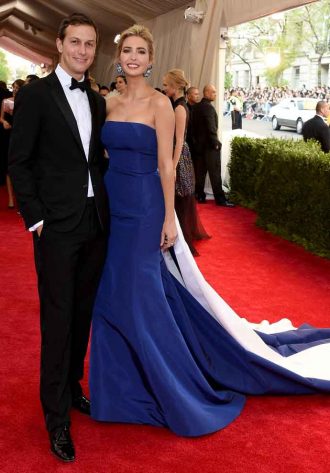 Click here for the 10 Most Powerful Political Couples Slideshow
Listen to the uInterview Podcast!
Get the most-revealing celebrity conversations with the uInterview podcast!