Federal Judge Rules Donald Trump Can't Block People On Twitter
U.S. District Court Judge Naomi Reice Buchwald ruled that President Donald Trump is violating individuals' constitutional rights when he blocks them from viewing his personal Twitter account. This ruling served as a victory for seven Twitter users who banded together to said the president barring them from viewing his account was unlawful, as it prevented them from engaging in discussion in a public forum.
Buchwald decided that Twitter serves as a "designated public forum" and is therefore protected under the plaintiffs' First Amendment rights. She also ruled Trump and White House director of social media Dan Scavino can't use the president's own First Amendment rights as justification for blocking users, which his legal team attempted to do.  
SLIDESHOW: DONALD TRUMP'S 30 CRAZIEST TWEETS
"While we must recognize, and are sensitive to, the President's personal First Amendment rights, he cannot exercise those rights in a way that infringes the corresponding First Amendment rights of those who have criticized him," she wrote in her ruling.
Subscribe!
A week of political news in your in-box.
We find the news you need to know, so you don't have to.
Buchwald said Trump could instead "mute" users, so he would not see their tweets but they could still respond to and engage with his. This would not be violating their free speech rights.
The case was filed by Knight First Amendment Institute at Columbia University on behalf of the plaintiffs, who were: a university professor, a songwriter, a comedy writer, a surgery resident, a legal analyst, an author and a police officer.  
Trump has been using the block button relatively liberally in the past. Along with the seven plaintiffs, some notable people blocked by the POTUS include: Stephen King, Marina Sirtis and Chrissy Teigen along with a myriad of journalists, comedians, scientists and the occasional account dedicated to animals.
Trump has blocked me from reading his tweets. I may have to kill myself.

— Stephen King (@StephenKing) June 13, 2017
Read more about:
Leave a comment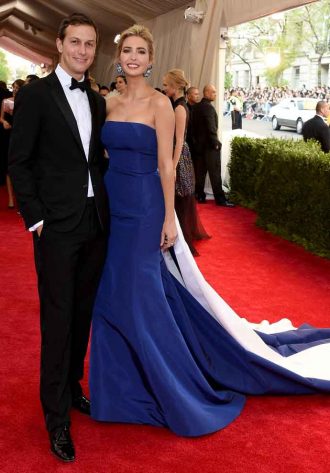 Click here for the 10 Most Powerful Political Couples Slideshow
Listen to the uInterview Podcast!
Get the most-revealing celebrity conversations with the uInterview podcast!