Ex-Veterans Affairs Secretary David Shulkin Says He Was Fired: "I Did Not Resign"
Former Veterans Affairs Secretary David Shulkin has revealed that he was fired from his post in the White House, shutting down the White House's assertion that he retired.
David Shulkin Says He Was Fired
Shulkin — who was sacked Wednesday and replaced by White House physician Ronny Jackson — appeared on both CNN and NBC on Sunday after White House officials told Politico on Saturday that he had resigned.
SLIDESHOW: DONALD TRUMP'S 30 CRAZIEST TWEETS
The embattled VA department has a nearly $200 billion budget. President Donald Trump is seeking to ignore Shulkin's deputy and appoint Robert Wilkie from the Department of Defense to lead the VA.
Subscribe!
A week of political news in your in-box.
We find the news you need to know, so you don't have to.
"I came to fight for our veterans and I had no intention of giving up," Shulkin, previously the VA's Under Secretary, stated on NBC's Meet the Press. "There would be no reason for me to resign. I made a commitment, I took an oath, and I was here to fight for our veterans."
He told CNN's State of the Union, flatly: "I did not resign."
Jackson, a rear admiral in the U.S. Navy, has no experience leading a major government department, and will likely face a tumultuous confirmation process in the Senate.
Shulkin refused to endorse Jackson. His departure came after a travel expenses scandal involving his wife.
Several conservative groups and donors — including the billionaire Koch brothers — have long supported the privatization of VA services. Shulkin wrote an op-ed for the New York Times this week in which he stated his opposition to privatization.
"I do think the way that the political appointees have behaved and the ways that they've tried to undermine our progress has made it a difficult environment," he told CNN on Sunday.
"What I care about is making sure this veterans administration is making life better for veterans and it's been a tough environment to do that recently."
Read more about:
Leave a comment
You must be logged in to post a comment.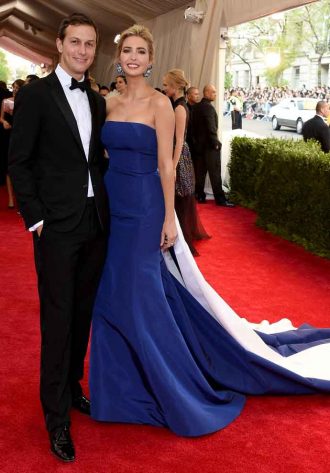 Click here for the 10 Most Powerful Political Couples Slideshow
Listen to the uInterview Podcast!
Get the most-revealing celebrity conversations with the uInterview podcast!