Ex-Playmate Karen McDougal On Affair With Trump: "After We Had Been Intimate, He Tried To Pay Me"
Former Playmate Karen McDougal said that President Donald Trump once tried to pay her after sex.
"After we had been intimate, he tried to pay me," McDougal told told Anderson Cooper on CNN in and interview broadcast on Thursday. "And I actually didn't know how to take that."
McDougal, who recently filed a lawsuit for her right to speak about her affair with Trump, said she was extremely sad when it happened because she had never been offered money for sex before, and she was confused as to whether Trump thought she had met with him just to earn money.
SLIDESHOW: DONALD TRUMP'S 30 CRAZIEST TWEETS
Subscribe!
A week of political news in your in-box.
We find the news you need to know, so you don't have to.
"I looked at him and said, 'That's not me. I'm not that kind of girl,'" McDougal said. "And he said, 'Oh,' and he said, 'You're really special.'"
After the encounter, McDougal got in a car to go home and began crying. She said it hurt her that Trump saw her in this way.
"It hurt me that he saw me in that light, and he obviously assumed that that's the kind of girl I was," McDougal said. "Maybe because I was a Playmate? I don't know."
Cooper then clarified that McDougal and Trump had had days of conversation before sleeping together, and McDougal said it hurt her and reiterated that she cried in the backseat of the car on her way home.
"I got home into my apartment and I cried a lot," McDougal said. "I felt really terrible about myself."
Trump has not made any statements confirming or denying the encounter.
Read more about:
Leave a comment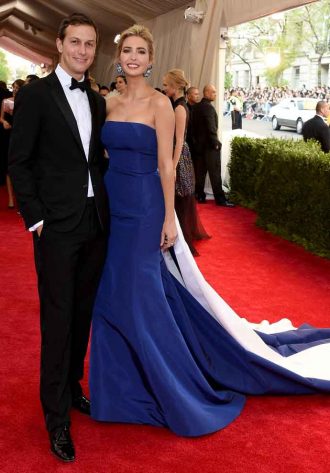 Click here for the 10 Most Powerful Political Couples Slideshow
Listen to the uInterview Podcast!
Get the most-revealing celebrity conversations with the uInterview podcast!