Escort Anastasia Vashukevich Claims To Possess Recordings Linking Russia To U.S. Election Meddling
A 21-year old Belarusian escort arrested in the red-light district in Pattaya, Thailand, claims to have "photo-video-audio" that could help prove allegations that Russia tried to influence the United States 2016 Presidential election.
Anastasia Vashukevich, who also goes by the name Nastya Rybka, was arrested along with nine other Russians at a sex-training seminar in Thailand on Feb. 26. Under threat of deportation back to Belarus, a small, landlocked country that boarders Ukraine and Russia, Vashukevich reached out to the United States for asylum in exchange for information she possesses pertaining to the active investigation into Russian election meddling.
"We ask you political asylim and help us and protect us as quickly as possible, because we have very important information for USA and we risk our lives very much," she wrote in a letter addressed to U.S. Ambassador Glyn Davies.
Veshukevich and her colleagues fled Russia in early February after Russian opposition leader, Alexei Navalny, uploaded a 25-minute video onto YouTube using some of the photos and videos taken by Veshukevich during her time spent with Russian oligarch and aluminum-mogul Oleg V. Deripaska (pictured with Putin in 2002).
Subscribe!
Stay informed on the latest political news.
According to The New York Times, Deripaska has close business ties to former Trump campaign manager Paul Manafort, who is currently under investigation by Special Counsel Robert Mueller for his role in possible collusion between the Trump campaign and Russia. Part of Manafort's connection to Depraska seems to be monetary – both men claim the other owes him millions of dollars. The dispute is currently being litigated in both the United States and Cayman Islands.
SLIDESHOW: DONALD TRUMP'S 30 CRAZIEST TWEETS
Manafort rarely spoke with Deripaska, instead opting to use an intermediary known as "Person A" in court documents. Mother Jones has identified "Person A" as Ukrainian businessman Konstantin Kilimnik, who exchanged a series of cryptic e-mails with Manafort that have since been turned over to the special counsel.
Veshukevich claims to have more than 16-hours of audio recordings from her encounters with Deripaska, Konstantin and others, who she could not identify. She claims that they were three Americans aboard Deripaska's yacht in August of 2016 and that they were talking about the American election.
According to CNN, Veshukevich's account is credible enough that it has attracted the attention of the FBI, which attempted to meet with her but was denied access by Thailand's Immigration Bureau.
Read more about: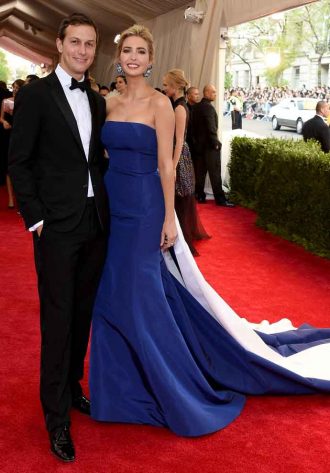 Click here for the 10 Most Powerful Political Couples Slideshow
Listen to the uInterview Podcast!
Get the most-revealing celebrity conversations with the uInterview podcast!