Elizabeth Warren Apologizes After Revelation She Called Herself "American Indian" In Bar Registration Card
Sen. Elizabeth Warren (D-Mass.) continues to become engulfed in controversy due to her claims of Native American heritage.
On Tuesday, The Washington Post reported that the progressive Massachusetts Democrat and Oklahoma native identified herself as "American Indian" on a Texas bar registration card in 1986. Warren reportedly did not deny it was her handwriting on the card, and neither did her office.
Here is the form Elizabeth Warren filled out for the State Bar of Texas claiming American Indian heritage. pic.twitter.com/VwHifS7BCL

— Amy Gardner (@AmyEGardner) February 6, 2019

Subscribe!

A week of political news in your in-box.
We find the news you need to know, so you don't have to.
Last week, Warren apologized to Bill John Baker, the chief of the Cherokee Nation, for claiming Native American ancestry.
"I can't go back," Warren told the Post on Tuesday. "But I am sorry for furthering confusion on tribal sovereignty and tribal citizenship and harm that resulted."
Warren has pushed claims of having Native American heritage so much that she has drawn criticism from many lawmakers, especially Republicans and President Donald Trump, who has called her "Pocahontas." Trump even offered last year to donate money to charity if she could prove such ancestry via a DNA test, but later denied having ever said this. Results of the test showed Warren had a Native American ancestor six to ten generations ago.
SLIDESHOW: DONALD TRUMP'S 30 CRAZIEST TWEETS
In September, a Boston Globe inquiry determined that Warren, a former Harvard law professor, was truthful when she said she never benefited professionally from identifying herself as Native American. This controversy will likely affect Warren's 2020 presidential run, which she announced in late December.
Despite Warren's apology, some prominent Native Americans are demanding the lawmaker issue a more formal expression of regret.
"I want to see it in writing," said David Cornsilk, a historian and genealogist who is also a citizen of the Cherokee Nation. "I want her to go on national TV. I want her to do a video like she did to announce her DNA results. It just seemed very lacking."
Read more about:
Leave a comment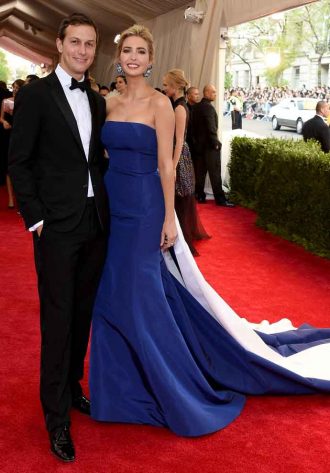 Click here for the 10 Most Powerful Political Couples Slideshow
Listen to the uInterview Podcast!
Get the most-revealing celebrity conversations with the uInterview podcast!