Donald Trump Wants To Slash Children's Health Insurance Program By $7 Billion
President Donald Trump's administration is looking to slash funding to the Children's Health Insurance Program (CHIP), one of several federal budget cuts it has requested to Congress this week.
Trump Says He Wants To Cut CHIP
Trump is requesting a $7 billion reduction of CHIP, nearly half of the $15 billion in total budget cuts his administration is hoping to make. Around $5 billion of the CHIP cuts would derive directly from the Children's Health Insurance Fund — which repays states for healthcare costs — while the other $2 billion in cuts would come from the Child Enrollment Contingency Fund. This fund gives backup funds to state in case they should ever run out of money due to high increases in enrollment.
Around nine million children nationwide are covered by CHIP. Most of the children signed up for the program are typically kids whose parents earn too much to qualify for Medicaid, but not enough to afford private health insurance. Families with four members whose total household income is no greater than $62,000 usually qualify for CHIP, which has existed for 20 years.
SLIDESHOW: DONALD TRUMP'S 30 CRAZIEST TWEETS
Subscribe!
A week of political news in your in-box.
We find the news you need to know, so you don't have to.
Last fall, congressmen were unable to agree on solutions on how to pay for CHIP, so funding expired on September 30, 2017.
On January 22 of this year, Congress passed a six-year extension of CHIP funding. Lawmakers also added four more years as part of a budget deal in February.
At the beginning of this year, an analysis from the Congressional Budget Office projected that funding CHIP for 10 years would lead to around $6 billion in U.S. Government savings over the next decade.
The Republican Party's proposed healthcare bill — unveiled late last year — to replace Obama's Affordable Care Act drew harsh criticism from economic experts for benefiting the rich while hurting the middle and lower-income classes.
After Trump's request for budget cuts, Congress has just 45 days to make a final decision, and can vote on the matter with a simple majority in the Senate.
In January, Trump tweeted this about CHIP:
CHIP should be part of a long term solution, not a 30 Day, or short term, extension!

— Donald J. Trump (@realDonaldTrump) January 18, 2018

Since he took office, Trump has been heavily criticized for seeking to spend extravagantly on projects like the southern border wall, though project has so far only received minimum funding.
Read more about:
Leave a comment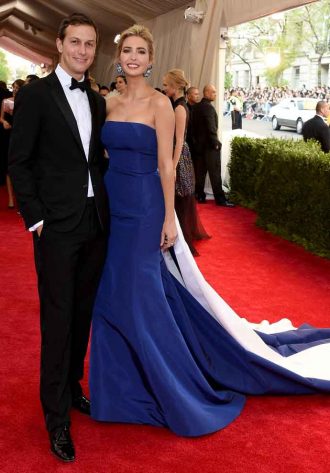 Click here for the 10 Most Powerful Political Couples Slideshow
Listen to the uInterview Podcast!
Get the most-revealing celebrity conversations with the uInterview podcast!