Donald Trump Reportedly Tells Fallen Soldier's Widow, 'He Knew What He Was Getting Into"
Just days after Donald Trump erroneously stated that Barack Obama didn't call the families of fallen U.S. soldiers, the president told a soldier's widow that her husband "knew what he was getting into" when he joined the military.
DONALD TRUMP TELLS SOLDIER'S WIDOW, "HE KNEW WHAT HE WAS GETTING INTO"
Army Sgt. La David Johnson died in an ambush attack in Niger over two weeks ago. When asked why he hadn't reached out to the families of the deceased (four in total), Trump said he was planning to do so this week. Johnson's wife Myeshia Johnson received a call from the president as she was on her way to the airport to unite with her husband's body.
U.S. Rep. Frederica Wilson (D-Miami) was in the car when the call was received, and reports that Trump told the widow that her husband "knew what he was getting into" over the phone. "David was a young man from our community who gave his life for our country," Wilson told CBS. "He's a hero. I was in the car when President Trump called. He never said the word hero. He said to the wife, 'Well, I guess he knew what he was getting into.' How insensitive can you be?"
White House officials did not dispute Wilson's description, though Trump took to Twitter to defend himself. "Democrat Congresswoman totally fabricated what I said to the wife of a soldier who died in action (and I have proof). Sad!" the president tweeted.
Subscribe!
Stay informed on the latest political news.
Democrat Congresswoman totally fabricated what I said to the wife of a soldier who died in action (and I have proof). Sad!

— Donald J. Trump (@realDonaldTrump) October 18, 2017
Later on CNN's News Day, Wilson responded to the tweet. "Well, I don't know what kind of proof he could be talking about. I'm not the only person that was in the car. And I have proof too," she stated. "This man is a sick man," she continued, talking about Trump. "He's cold-hearted and he feels no pity or sympathy for anyone. This is a grieving widow, a grieving widow who is six months pregnant. This is a young woman. She's only 24 years old. She weighs maybe 110 pounds. And she has two other kids. 2 years old and 6 years old. And when she actually hung up the phone and she looked at me and said he didn't even know his name. Now, that's the worst part."
Wilson added to MSNBC that Trump was speaking "almost like joking. He said, 'Well, I guess you knew' — something to the effect that 'he knew what he was getting into when he signed up, but I guess it hurts anyway.' You know, just matter-of-factly, that this is what happens, anyone who is signing up for military duty is signing up to die," Wilson said. "That's the way we interpreted it. It was horrible. It was insensitive. It was absolutely crazy, unnecessary. I was livid… He made her cry."
A White House official told CBS News of the process it takes to reach out to deceased military members' families. The Defense Department speaks to the next of kin, who then tells the Secretary of Defense, who must then pass it on to the White House Military Office (WHMO) to confirm. Only then will the president be able to make a call. The official said that the WHMO only confirmed the information on Monday, so the calls and letters were scheduled for Tuesday.
Johnson was killed on Oct. 4 in an ambush. Officials believe the attack was linked to extremists of the Islamic State of Iraq and Syria (ISIS). Trump suggested his predecessors, including President Obama failed to reach out to military families who lost loved ones in action. The statement has been debunked as false, and Trump shortly after reworded his claim, saying that he did not know if Obama called families or not.
Read more about: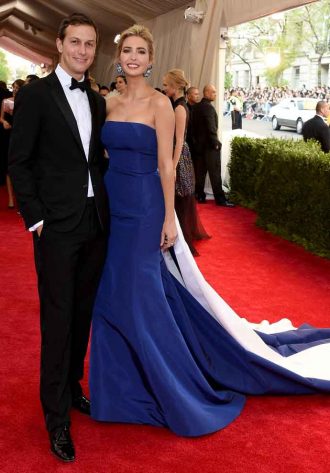 Click here for the 10 Most Powerful Political Couples Slideshow
Listen to the uInterview Podcast!
Get the most-revealing celebrity conversations with the uInterview podcast!