President Trump Erroneously Claims That Barack Obama Didn't Call Fallen Soldiers' Families
President Donald Trump made the erroneous claim that President Barack Obama failed to contact the families of American troops killed in duty.
DONALD TRUMP CLAIMS THAT PRES. OBAMA DIDN'T CALL FAMILIES OF FALLEN SOLDIERS
Trump was responding to a question about why he himself had not spoken about the four Green Berets who were killed in an ambush in Niger two weeks ago, when he placed the blame on his predecessors. He claimed he had written letters to the families to be sent this week and also planned to call them this week before turning to Obama.
"If you look at President Obama and other presidents, most of them didn't make calls," Trump said. "A lot of them didn't make calls. I like to call when it's appropriate."
This assertion is untrue, as there is a long record of Obama holding meetings and services for the families of those killed in service. He also wrote letters, placed phone calls, and greeted coffins of troops as they returned to the U.S.
Subscribe!
A week of political news in your in-box.
We find the news you need to know, so you don't have to.
Many Americans were outraged by Trump's comments, including family members of fallen servicemen who countered Trump's claims with their own experiences meeting with former presidents, including Obama. Pete Souza, official photographer for Obama, posted to Instagram a photo of the former president meeting with the parents of fallen soldier Jared C. Monti. "This was the first of 52 Medals of Honor, the nation's highest award for military valor, that President Obama bestowed during his two terms. I also photographed him meeting with hundreds of wounded soldiers, and family members of those killed in action," Souza wrote.
"This is an outrageous and disrespectful lie even by Trump standards," tweeted former deputy national security advisor to Obama Benjamin J. Rhodes. "Also, Obama never attacked a Gold Star family." Rhodes was referring to the Muslim American soldier, Humayun Khan, who was killed in Iraq in 2004 – Trump feuded with his parents and insulted them and their son. Khan's father Khizr Khan then criticized Trump at the 2016 Democratic National Convention.
In 2011, 25 Special Operations forces members were killed when a Chinook military helicopter was shot down. Obama consoled the families of those killed. "I don't recall anything moving him more. He saw it as his duty to console them as best he could and thank them on behalf of the nation," said senior advisor to Obama David Axelrod.
At a May 2016 ceremony at Arlington National Cemetery, Obama gave a speech about the difficult task of facing the families soldiers killed while on tour. "As commander in chief, I have no greater responsibility than leading our men and women in uniform; I have no more solemn obligation sending them into harm's way. I think about this every time I approve an operation as president," he said. "Every time, as a husband and father, that I sign a condolence letter. Every time Michelle and I sit at the bedside of a wounded warrior or grieve and hug members of a Gold Star family."
While past presidents met with many families of fallen soldiers, officials say it is unrealistic to expect a president to meet with every family. Hundreds of soldiers died each year during the wars in Iraq and Afghanistan. In the first year of Obama's presidency, there were 317 American military fatalities in Afghanistan and 149 in Iraq. This year, there have been 11 in Afghanistan and 14 in Iraq.
In Niger last month, three Americans were killed while patrolling the border between Niger and Mali, and a fourth body was later recovered. Trump has not explained why he had not yet called the families of those soldiers.
"I felt very, very badly about that," Trump said. "The toughest calls I have to make are the calls where this happens. Soldiers are killed. It's a very difficult thing," he said. "Now, it gets to a point where, you know, you make four or five of them in one day. It's a very, very tough day. For me, that's by far the toughest."
On Monday, Trump was pressed about his comments about Obama, and he seemed to change his tone. "I don't know if he did. I was told he didn't often, and a lot of presidents don't. They write letters," he said. "President Obama, I think, probably did sometimes and maybe sometimes he didn't. That's what I was told. All I can do is ask my generals."
Read more about:
Leave a comment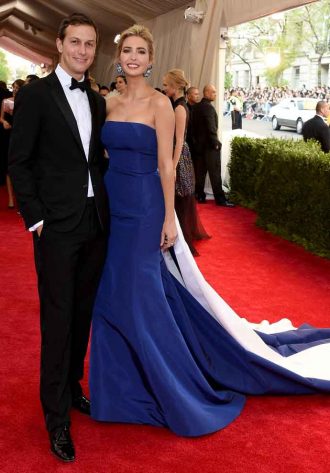 Click here for the 10 Most Powerful Political Couples Slideshow
Listen to the uInterview Podcast!
Get the most-revealing celebrity conversations with the uInterview podcast!