Trump Orders Sarah Huckabee Sanders To Stop White House Press Briefings Because She's Covered "Rudely & Inaccurately"
In another break from typical White House protocol, President Donald Trump has ordered his press secretary Sarah Huckabee Sanders to cease her regular press briefings. In a tweet, the Commander in Chief contested the media covers her unfairly, spurring him to instruct her "not to bother" with the briefings. He added that most organizations "will never cover" his administration fairly.
The reason Sarah Sanders does not go to the "podium" much anymore is that the press covers her so rudely & inaccurately, in particular certain members of the press. I told her not to bother, the word gets out anyway! Most will never cover us fairly & hence, the term, Fake News!

— Donald J. Trump (@realDonaldTrump) January 22, 2019
While Sanders does still interact with the press, her last time conducting a press briefing occurred over a month ago on Dec. 18, making this the longest period without one during Trump's presidency.
Subscribe!
A week of political news in your in-box.
We find the news you need to know, so you don't have to.
White House Correspondents' Association President Olivier Knox is displeased with the lapse in press briefings, believing it to set "a terrible precedent" for the White House. "Being able to question the press secretary or other senior government officials publicly helps the news media tell Americans what their most powerful representatives are doing in their name," Knox said in a statement. "While other avenues exist to obtain information, the robust, public back-and-forth we've come to expect in the James A. Brady briefing room helps highlight that no one in a healthy republic is above being questioned."
SLIDESHOW: DONALD TRUMP'S 30 CRAZIEST TWEETS
Hogan Gidley, a spokesperson for the White House, noted, "It's not that they've ever stopped, it's just that sometimes we need to come to the podium to communicate things and sometimes we don't," Gidley claimed during an interview with Fox News. "A lot of the times when we don't come to the podium it's because the president has addressed the American people himself," adding how Sanders would host a briefing once she "finds a reason to."
"It's kind of ridiculous, you can't win for losing half the time," Gidley continued. "But the fact is, when the president isn't going up we have a conversation about the message we deliver, and Sarah Sanders will absolutely be back at the podium talking to the press and delivering the message to the American people."
Read more about:
Leave a comment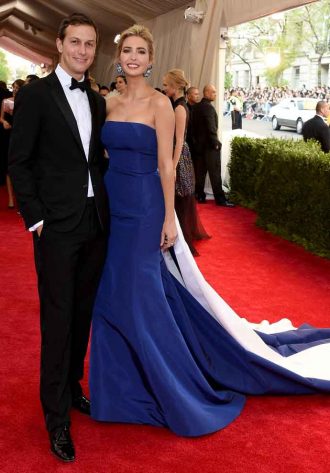 Click here for the 10 Most Powerful Political Couples Slideshow
Listen to the uInterview Podcast!
Get the most-revealing celebrity conversations with the uInterview podcast!