Donald Trump Admitted To Lesley Stahl That His Attacks Are Intended To "Discredit" The Press
Lesley Stahl, a journalist from 60 Minutes. revealed that in 2016, then-presidential candidate Donald Trump admitted that his constant barrage of attacks on the media were meant to "discredit" and "demean" journalists so negative stories about him would not be believed.
Stahl confirmed what has been speculated about Trump's media attacks during a talk at the Deadline Club of New York annual journalism awards. She was the first to have a televised interview with Trump after he won the presidency, and said that he "wants to blame the press for everything…believe me, he showed no combativeness, no bitterness, toward anybody but the media."
SLIDESHOW: DONALD TRUMP'S 30 CRAZIEST TWEETS
Trump's attacks on the media have not slowed since his 2016 disclosure. In January 2018, Trump hosted an online fantasy award show for journalists who have wronged him called the "2017 Fake News Awards." He published a list of stories he did not care for on the GOP website, crowning them the winners of fake news.
Subscribe!
Stay informed on the latest political news.
And the FAKE NEWS winners are…https://t.co/59G6x2f7fD

— Donald J. Trump (@realDonaldTrump) January 18, 2018
Stahl said when she asked Trump why he continuously attacked the press, even without cameras, and told him it was getting old, he responded with: "You know why I do it? I do it to discredit you all and demean you all so that when you write negative stories about me no one will believe you."
"He said that," Stahl said. "So put that in your head for a minute. Yeah."
The Fake News is working overtime. Just reported that, despite the tremendous success we are having with the economy & all things else, 91% of the Network News about me is negative (Fake). Why do we work so hard in working with the media when it is corrupt? Take away credentials?

— Donald J. Trump (@realDonaldTrump) May 9, 2018
Read more about: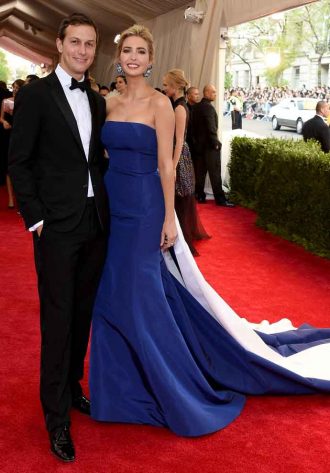 Click here for the 10 Most Powerful Political Couples Slideshow
Listen to the uInterview Podcast!
Get the most-revealing celebrity conversations with the uInterview podcast!