Don McGahn Refuses To Comply With House Democrats' Mueller Probe Subpoena, Could Be Held In Contempt
Former White House counsel Don McGahn refused to comply with a congressional subpoena for documents pertaining to Robert Mueller's inquiry, after facing pressure from President Donald Trump's administration to ignore Democrats' requests.
Rep. Jerry Nadler (D-New York), the House Judiciary chairman, and other top Democrats have thus threatened to hold McGahn in contempt of Congress.
"The committee seeks to compel Mr. McGahn to produce White House documents the executive branch has directed that he not produce," McGahn's lawyer William Burck wrote in a letter to Nadler. "Where co-equal branches of government are making contradictory demands on Mr. McGahn concerning the same set of documents, the appropriate response for Mr. McGahn is to maintain the status quo unless and until the committee and the executive branch can reach an accommodation,"
The Democratic-led panel also called for McGahn to testify on May 21.
Subscribe!
A week of political news in your in-box.
We find the news you need to know, so you don't have to.
Pat Cipollone, who replaced McGahn as White House counsel, reportedly told Burck that the Trump administration views documents McGahn holds as subject to executive privilege.
"The White House records remain legally protected from disclosure under longstanding constitutional principles, because they implicate significant executive branch confidentiality interests and executive privilege," Cipollone wrote to Burck on Tuesday. "For these reasons, the Acting Chief of Staff to the President, Mick Mulvaney, directs Mr. McGahn not to produce these White House records in response to the committee's April 22 subpoena."
Trump has been citing executive privilege to block all of House Democrats' efforts to compel White House officials to testify public as part of Mueller's probe. Attorney General William Barr was held in contempt of Congress following a vote on Wednesday for failing to release the unredacted Mueller report.
SLIDESHOW: TOP DEMOCRATS RUNNING FOR PRESIDENT IN 2020
Mueller's full report, released last month, revealed Trump attempted to obstruct justice multiple times but was unsuccessful largely because many White House officials like McGahn refused to comply with the president's orders.
Read more about:
Leave a comment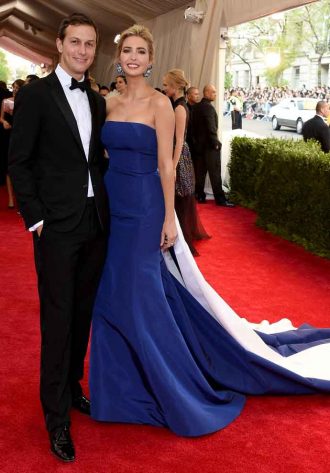 Click here for the 10 Most Powerful Political Couples Slideshow
Listen to the uInterview Podcast!
Get the most-revealing celebrity conversations with the uInterview podcast!