Democrats Excluded From Department Of Justice Briefing On FBI "Informant" Demanded By Trump
There will be a meeting Thursday at the White House to discuss providing information on the FBI informant President Donald Trump claims infiltrated his presidential campaign, and Democrats will not be in attendance.
The briefing was organized by White House chief of staff John Kelly after a meeting between Trump and FBI Director Christopher Wray and Deputy Attorney General Rod Rosenstein. White House press secretary Sarah  Huckabee Sanders told reporters that Democrats are not included because they didn't specifically ask for details about the informant. She said did not understand why Democrats would "consider themselves randomly invited to see something they never asked to."
SLIDESHOW: DONALD TRUMP'S 30 CRAZIEST TWEETS
Sanders told Democrats: "We'll keep you posted."
Subscribe!
A week of political news in your in-box.
We find the news you need to know, so you don't have to.
Senate Minority Leader Chuck Schumer is not satisfied with Sanders' answer. He immediately lashed out on Twitter at the response to Democrats' demands to be included.
The only thing more outrageous than this meeting occurring at all is the fact that it's now partisan. It is crystal clear that Chairman Nunes' intent is to interfere with the investigation, and @SpeakerRyan is allowing it to happen. https://t.co/vuMelocctF

— Chuck Schumer (@SenSchumer) May 22, 2018
Sen. Adam Schiff, a ranking member on the House Intelligence Committee, also took to Twitter to give an opinion, tweeting that "this is another serious abuse of power. There's a bipartisan mechanism called the Gang of 8. They need to use it."
Sanders declined to say how much information will be released regarding the FBI informant. The meeting will include Wray, Director of National Intelligence Dan Coats, DOJ official Ed O'Callahan, Republican Rep. Devin Nunes and Republican Rep. Trey Gowdy.
Read more about:
Leave a comment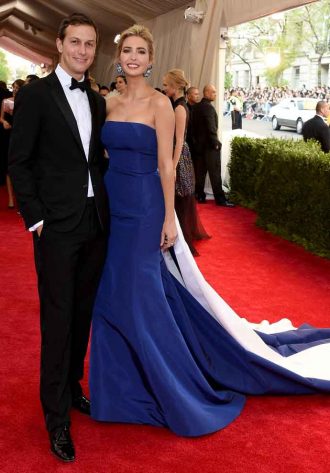 Click here for the 10 Most Powerful Political Couples Slideshow
Listen to the uInterview Podcast!
Get the most-revealing celebrity conversations with the uInterview podcast!