Mississippi GOP Sen. Cindy Hyde-Smith Under Fire For Joking About Public Hanging
A video surfaced on Sunday showing Republican Sen. Cindy Hyde-Smith joking that she would be present in "the front row" if a friend she was speaking of to invited her "a public hanging." The Mississippi politician has been met with criticism for her remark ever since. Mississippi was home to the highest number of lynchings of black people in the U.S. in the post-Civil Was period.
SEN. CINDY HYDE-SMITH UNDER FIRE FOR HER HANGING COMMENT
Although the exact context behind Hyde-Smith's comments have not been clarified, the now infamous statement can be seen below:
"If he invited me to a public hanging, I'd be on the front row"- Sen. Cindy Hyde-Smith says in Tupelo, MS after Colin Hutchinson, cattle rancher, praises her.

Hyde-Smith is in a runoff on Nov 27th against Mike Espy. pic.twitter.com/0a9jOEjokr

Subscribe!

A week of political news in your in-box.
We find the news you need to know, so you don't have to.

— Lamar White, Jr. (@LamarWhiteJr) November 11, 2018
Notably, the incumbent senator is currently in a close midterm race against Democrat Mike Espy. As neither politician scored over 50 percent of the vote, they will face off again on Nov. 27 in a runoff election. If Espy wins the runoff, he will be Mississippi's first black senator since 1881.
In a statement released to the Hill, Espy's campaign denounced Hyde-Smith's comments, saying, "Cindy Hyde-Smith's comments are reprehensible. They have no place in our political discourse, in Mississippi, or our country. We need leaders, not dividers, and her words show that she lacks the understanding and judgement to represent the people of our state."
SLIDESHOW: DONALD TRUMP'S 30 CRAZIEST TWEETS
Others have criticized the Donald Trump-endorsed senator for her comments, including those on social media to prolific organizations. Speaking to the Washington Post, Lafayette County Democrats chairwoman Cristen Hemmins strongly rebuked Hyde-Smith's statement, citing its loaded connotation with the state's history. "With the history of lynching of Mississippi, you just don't say something like that," Hemmins said. "I can't even imagine the kind of mind that would come up with a throwaway phrase like that. I'm a Mississippian. Nobody I know talks like that. It's absolutely unacceptable."
The American Civil Liberties Union, likewise, issued a statement denouncing Hyde-Smith, writing, "Sen. Hyde-Smith should be ashamed of herself. The fact that she chooses to use such repugnant language despite the ugly history in her state speaks to her lack of concern and knowledge about the experience of people who don't look like her."
Read more about:
Leave a comment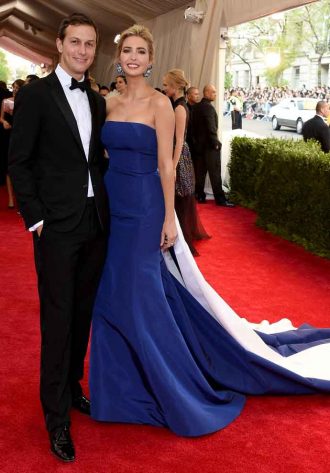 Click here for the 10 Most Powerful Political Couples Slideshow
Listen to the uInterview Podcast!
Get the most-revealing celebrity conversations with the uInterview podcast!