Supreme Court Chief Justice John Roberts Slams Donald Trump: "We Do Not Have 'Obama Judges'!"
Donald Trump has been critical of judges who issue rulings counter to his administration's policies, but Chief Justice John Roberts has avoided directly contesting the sitting president. Roberts finally broke his silence on Tuesday, rebuking Trump's claim that "an Obama judge" unfairly blocked one of his latest policies.
CHIEF JUSTICE ROBERTS DEFENDS HIS JUDGES, REFUTES TRUMP
Trump and his administration planned to deny asylum to immigrants who crossed over the border illegally, an act that was temporarily blocked in a ruling by Federal District Court Judge Jon Tigar on Monday. Trump harshly responded to the ruling on Tuesday before leaving the White House to go on holiday.
"You go the 9th Circuit and it's a disgrace," Trump exclaimed. "And I'm going to put in a major complaint because you cannot win, if you're us, a case in the 9th Circuit and I think it's a disgrace. This was an Obama judge. And I'll tell you what, it's not going to happen like this anymore."
SLIDESHOW: DONALD TRUMP'S 30 CRAZIEST TWEETS
Subscribe!
A week of political news in your in-box.
We find the news you need to know, so you don't have to.
Although Barack Obama did nominate Tigar, Roberts rebutted Trump's recent lamentations in an interview with the Associated Press on Wednesday. "We do not have Obama judges or Trump judges, Bush judges or Clinton judges," Roberts explained. "What we have is an extraordinary group of dedicated judges doing their level best to do equal right to those appearing before them," adding that an "independent judiciary is something we should all be thankful for."
This is the first instance of Roberts, who was appointed by George W. Bush, speaking out against Trump. However, Roberts has consistently maintained that the judges do not issue their rulings by adhering to partisan political ideologies. During a speech last month, Roberts said, "I will not criticize the political branches. Our role is very clear. We are to interpret the Constitution and laws of the United States and ensure that the political branches act within them."
Read more about:
Leave a comment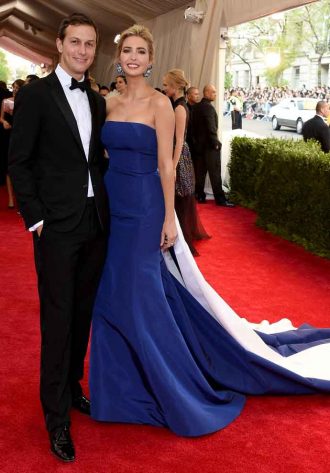 Click here for the 10 Most Powerful Political Couples Slideshow
Listen to the uInterview Podcast!
Get the most-revealing celebrity conversations with the uInterview podcast!