Beto O'Rourke Opens Door To 2020 Presidential Run
While Beto O'Rourke had previously said that he has no plans to run for president in 2020, it seems he might have had a change of heart. Speaking after an appearance at a town hall on Monday, O'Rourke seemed to leave the door open for a presidential bid in two years.
O'Rourke ran against Ted Cruz in the Texas midterm elections, with Cruz ultimately winning and retaining his Senator's seat. "Running for Senate, I was 100 percent focused on our campaign, winning that race and then serving the next six years in the United States Senate," O'Rourke said to reporters after Monday's Texas town hall. "Now that that is no longer possible, you know, we're thinking through a number of things."
However, the Texas congressman has opened up more to the possibility of running in 2020. Although he doesn't plan to make any definitive decisions until after his tenure in Congress ends in January, but O'Rourke, through his criticism of Donald Trump's policies, implied he might be forming a platform.
SLIDESHOW: DONALD TRUMP'S 30 CRAZIEST TWEETS
Subscribe!
Stay informed on the latest political news.
United States border officers' use of tear gas against immigrants at Tijuana over the weekend was a particular point of interest O'Rourke had regarding the Trump White House, claiming it to be a "moment of truth" for the country. "This one is on all of us, the way that we choose to respond," O'Rourke explained. "To give in to the paranoia and the hype and the fear and that bullshit that characterizes so much of the national conversation about something that we understand better than anyone else right now. Or for us to stand up and to lead on this issue."
O'Rourke and his wife, Amy, had both admitted their concern over the affect a presidential run would have on their family. "Amy and I have talked a little bit about next steps, and the conversation has started with family, and really has not gotten past that, what's going to be best for our family," he said. "Our kids are 12, 10 and 8 now, and whatever we do, we want to be together. So being in El Paso makes just a ton of sense to us, just from that basis."
However, O'Rourke added, "I'm also, obviously, really interested in the direction that this country takes, want to be as effective as I can making sure that it goes in a positive direction and contributing in whatever way that I can. What form that takes — whether it involves running for office again, whether there's something that I can do as just a citizen — I don't know, we haven't really been able to get our heads around that."
Read more about: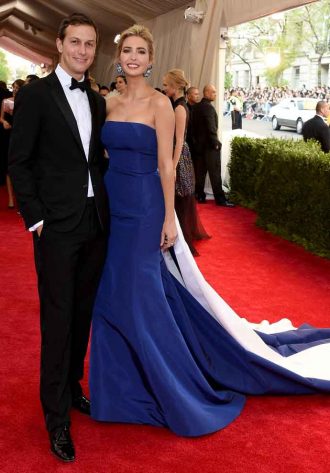 Click here for the 10 Most Powerful Political Couples Slideshow
Listen to the uInterview Podcast!
Get the most-revealing celebrity conversations with the uInterview podcast!